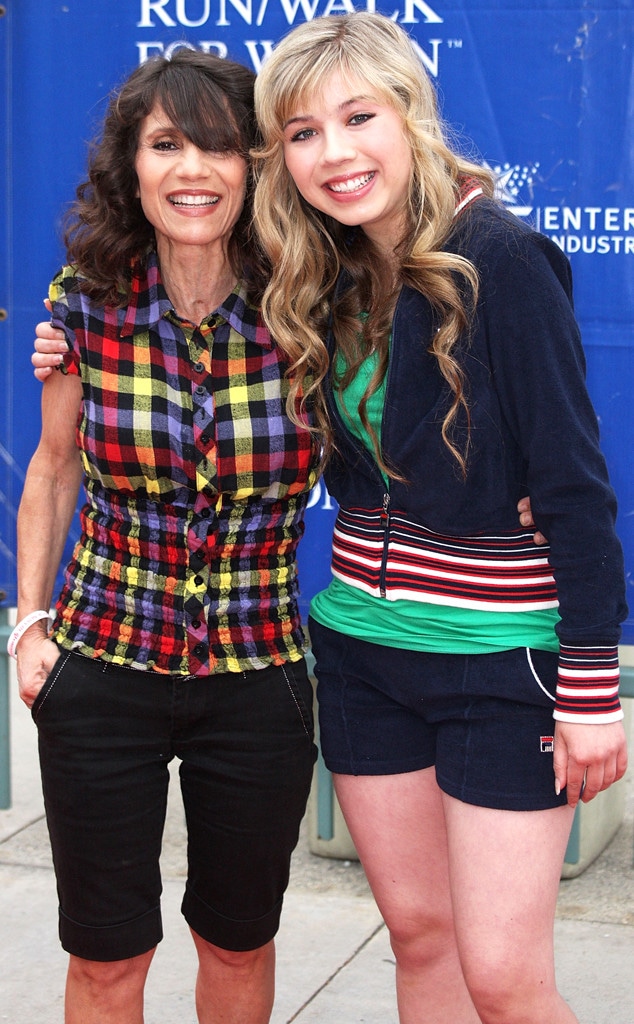 Frederick M. Brown/Getty Images
Jennette McCurdy is mourning the loss of her mother.
The 21-year-old iCarly star's mom, Debra McCurdy, died Friday after a long battle with cancer, E! News has confirmed.
"Jennette has suffered an unimaginable loss," her rep tells E! News. "Please respect her and her family's privacy at this time of mourning. She appreciates the love and support of her fans."
Debra had been battling breast cancer for 17 years, according to the Wall Street Journal, and although she went into remission, the cancer returned and spread to her brain in 2010.
Although Jennette, nor her boyfriend Andre Drummond, have specifically commented on the news, the Detroit Pistons forward tweeted Friday, "In a dark place right now," and "First time in my life, I don't have all the answers for something.."
Back in 2010, Jennette opened up about her mother's battle with cancer, telling the Wall Street Journal she was "shocked" and "angry" when it returned.
"I can't imagine how difficult it must be for my mother to tolerate all she has gone through and continues to go through – the pain, the worry and the battle," Jennette said. "She wakes up every day hurting and goes to sleep hurting even more. My mother, the constant optimist and effervescent, sprightly woman I know her to be, is caged along with this hideous beast they call cancer."
NEWS: See Jeanette McCurdy
"If you're reading this and you were one of those people who thought, 'young actors have perfect lives,' I hope that you will think differently now," she continued.
"We do have challenges. We do cry. We are experiencing difficult things. But we will continue to smile and crack jokes because, as entertainers, even if we're privately struggling with painful trials, our job is to make others forget theirs."
-Additional reporting by Holly Passalaqua