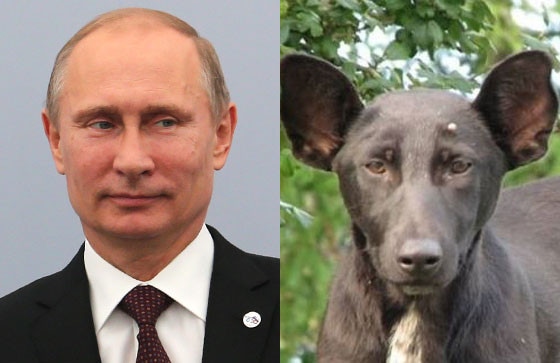 ikhail Kireev/Host Photo Agency via Getty Images, obozrezatel.com
You know how some dogs start to look like their owners? Well, apparently some dogs start to look like Russian dictators, too.
Who knew? So, uh, be careful? Make sure your dog likes you?
There's not much to set up here: A Ukranian man found this dog, a Staffordshire terrier-German Shepherd, wandering the streets in Kiev. The comparison pic surfaced on a Russian website and has since gone viral. 
The dog's owner wishes to remain anonymous.
The dog would like to try on your Super Bowl Ring.