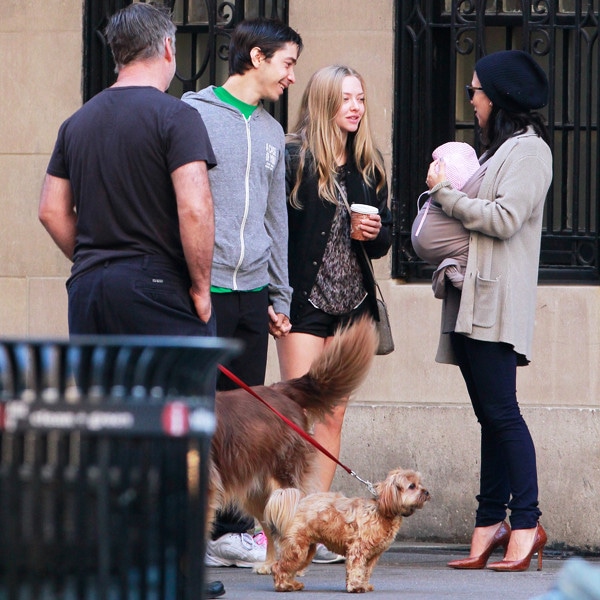 AKM-GSI
New York's a big city, but in a lot of ways it can seem pretty small.
On Friday, Sept. 20, Amanda Seyfried and Justin Long experienced this phenomenon firsthand when ran into Alec Baldwin, HIlaria and baby Carmen on a Manhattan sidewalk!
The foursome—joined by the Baldwins' pups and Amanda's superstar dog Finn—appeared to enjoy the chance encounter. Hilaria kept her little bundle of joy bundled up in a pink blanket as she chatted with Alec, Justin and Amanda. (It should be noted that, adorably, Justin was holding Amanda's hand and walking on the side of the sidewalk closer to the street like a proper gentleman.)
Maybe—just maybe—seeing the Baldwins as a cute family unit will make Amanda and Justin feel a little broody. The actress told Glamour in 2012 she's experienced this before, saying,  "Oh yeah, I think about kids all the time. I feel like the next person I commit to, that's going to be the guy who I'm going to have kids with. That's in my crazy female brain. So that's why I'm like, 'I can't commit.'"
Understandable, but girl, when you do commit, make sure it's to someone as chivalrous as Justin!