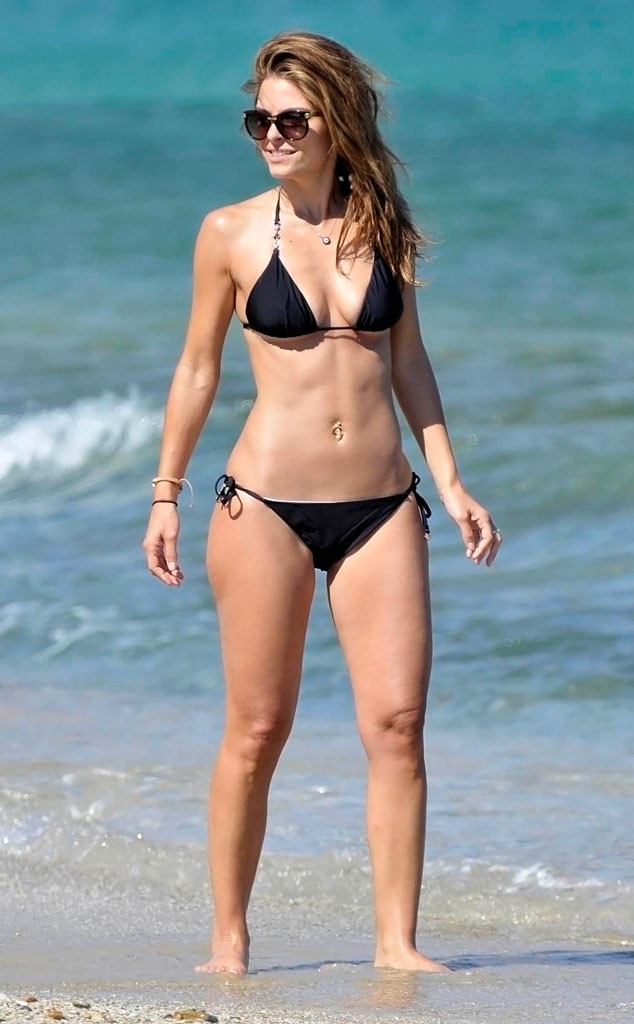 RAMEY PHOTO
Good news, ladies: Maria Menounos' secret to staying slim doesn't come with a pricey gym membership.
"My secret is always be moving, that's it," the 35-year-old beauty told E! News at People Style Watch's "Hollywood Denim Party" presented by Gilt.com at the Palihouse in West Hollywood last night.
"I'm definitely someone who's always running around, taking the stairs," she continued. "Like today, we were at the Universal theme park and there was this enormous, endless set of stars to get to the top of the mountain, and I'm like 'Let's take the stars instead of the escalator,' running up full speed, and I wear one of those things that calculates how many steps you take, so my goal is 10,000 steps a day."
Menounos is firm believer in her always-keep-moving-method when it comes to maintaining her weight.
"That's what's recommended and it's great because you can eat what you want to eat, within reason, you want to eat healthy but you can splurge, as long as you're getting your steps in you're good," she explained. "And then you work out when you can, like if you want to be toned and muscular…like if you want to have really great biceps then you have to incorporate that stuff in."
The brunette beauty, who is famous for her fabulous figure, also practices what she preaches, insisting she hardly ever sets foot in the gym (no, seriously!). 
"I haven't been able to work out in months," she confessed. "And even before my last cover, I worked out five times before that cover. And they didn't airbrush and hide anything, it was because I'm always moving. You have to, you have to find ways to do it."
Michael Buckner/Getty Images for People Magazine
Despite being envied by many for her bangin' bikini bod, the Extra host is incredibly humble, admitting she never thought she'd be that girl with the great body.
"It's so weird. I never thought my life would ever be about talking about that. I never thought anybody would ever say that," she said after being complimented on her slim and trim shape. 
She continued: "I guess now because I've done some of these covers, but, you know, having lost weight before and having all this extra loving, I just never thought I would ever hear that in my life, 'Oh my god you have a great body,' It's so weird."
Believe it, girl, because you look great.