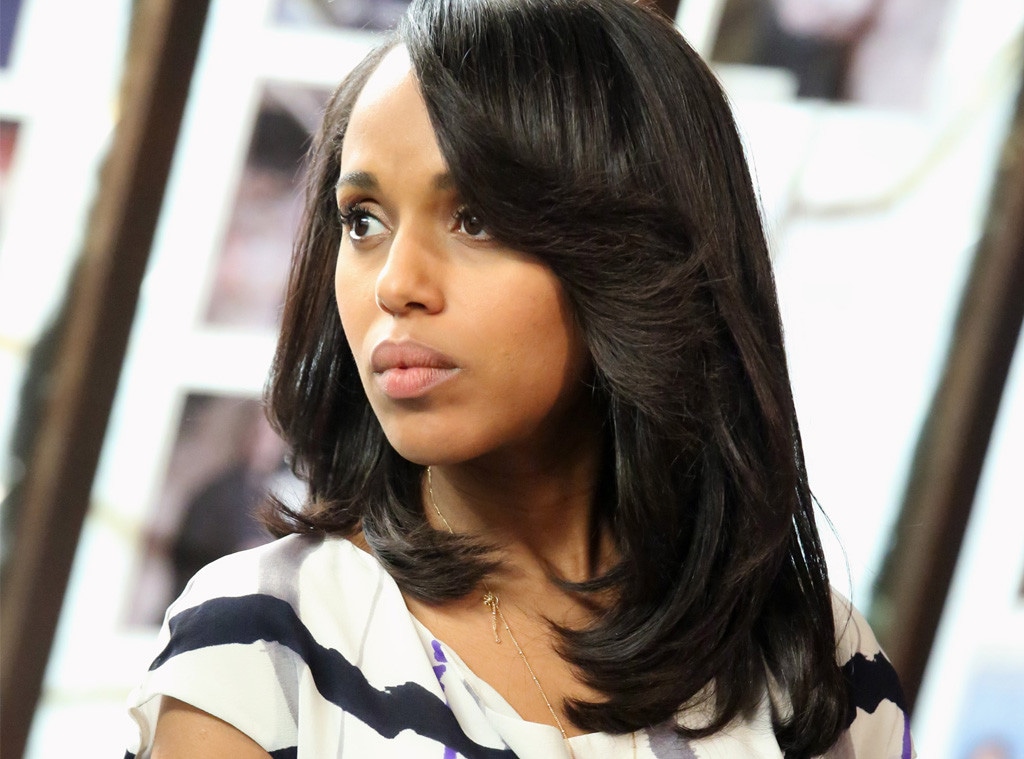 ABC/Richard Cartwright
"It's the year of Kerry freaking Washington."
Need we say more about the Scandal's cast's thoughts when it comes to race for Best Actress in a Drama Series at the 2013 Emmy Awards this Sunday? The ABC hit's leading lady is vying for the honor against some heavy-hitters, but Olivia Pope's associates Giullermo Diaz and Katie Lowes are standing behind their gladiator, predicting a win for Washington. Bellamy Young even asks, "Who wouldn't vote for Kerry?!" See, even FFLOTUS (Fictional First Lady of the United States, duh!) is endorsing her!
E! News chatted with Diaz, Lowes and Young at The Hollywood Reporter's Pre-Emmy Party on Thursday night, where they couldn't stop gushing about their leading lady. Plus, they dropped juicy scoop on what fans can expect in season three!
Watch:
"Scandal" Cast Cheering On Kerry Washington
"I think she's going to win. I think it's her year," Diaz says of Washington's chances on Sunday night. "And she's already a winner with us!" Awww! In fact, the entire cast is getting together at star Jeff Perry's house to watch the show together. "We're going to get to drink and root for Kerry," Diaz dishes.
Lowes adds that win or lose, Scandal's cast will be crying on Washington's behalf. "It's just going to be emotional and scandalous and dramatic any way you look at it, "she says. "We believe so much in her and in the show. She's like the best number one in the business and it couldn't happen to a better person. It's her year."
And though she and Washington often verbally spar on-screen, Young had nothing but love for her co-star. "I'm always astonished how gracious and wonderful she is in the midst of what feels like pressure, but is all good things," she gushes. "When you have everyone eyes on you, some people start to shrink, but she blooms."
As for what fans can expect from Scandal's highly anticipated return on Oct. 3, we have two words for you: buckle up.
Diaz says viewers are in store for "some crazy stuff. You're going to see Huck homeless again; you're going to see Olivia in the past with her dad. A lot of crazy stuff."
Included in the season three craziness? Quinn's new hobby: torture! "It's getting very interesting and dark. She's tasted the blood," Lowes teases. "I think she's had such bad stuff happen to her in her life, now that she gets to do something bad to someone else, she's getting high on it."
Gulp!