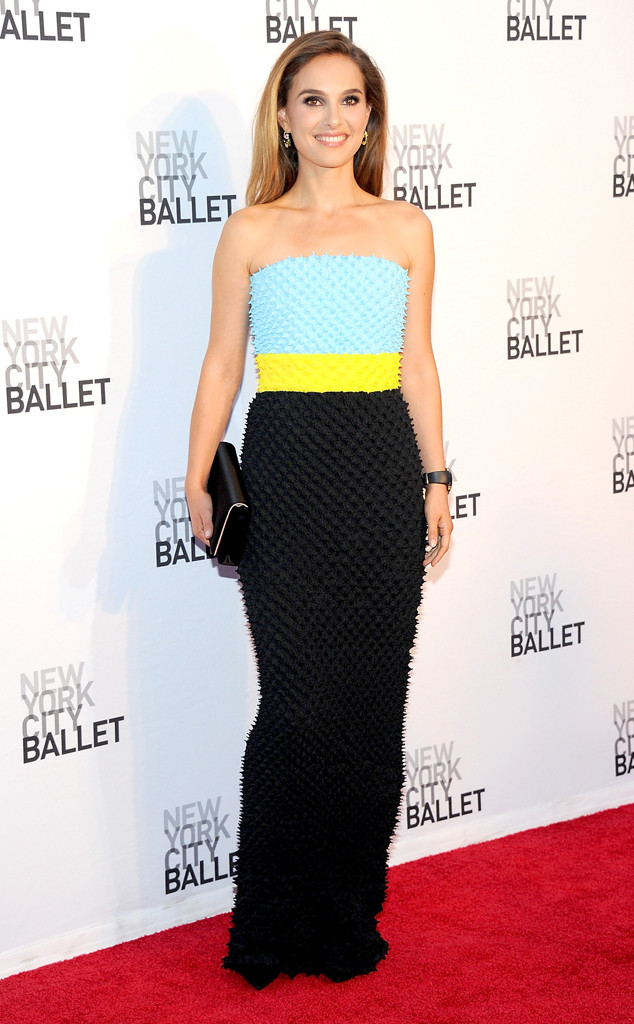 Jamie McCarthy/Getty Images
We hope Natalie Portman's dress isn't covered with those prickly polka dots on the inside. If it is, we have no idea how she's still standing!
It looks like the sharp points on the Academy Award-winner's Christian Dior dress are outward facing only, which means anyone who attempts to hug her is in for a big surprise. Could that be the point of this 3-D pattern? Defense against unwanted intruders?