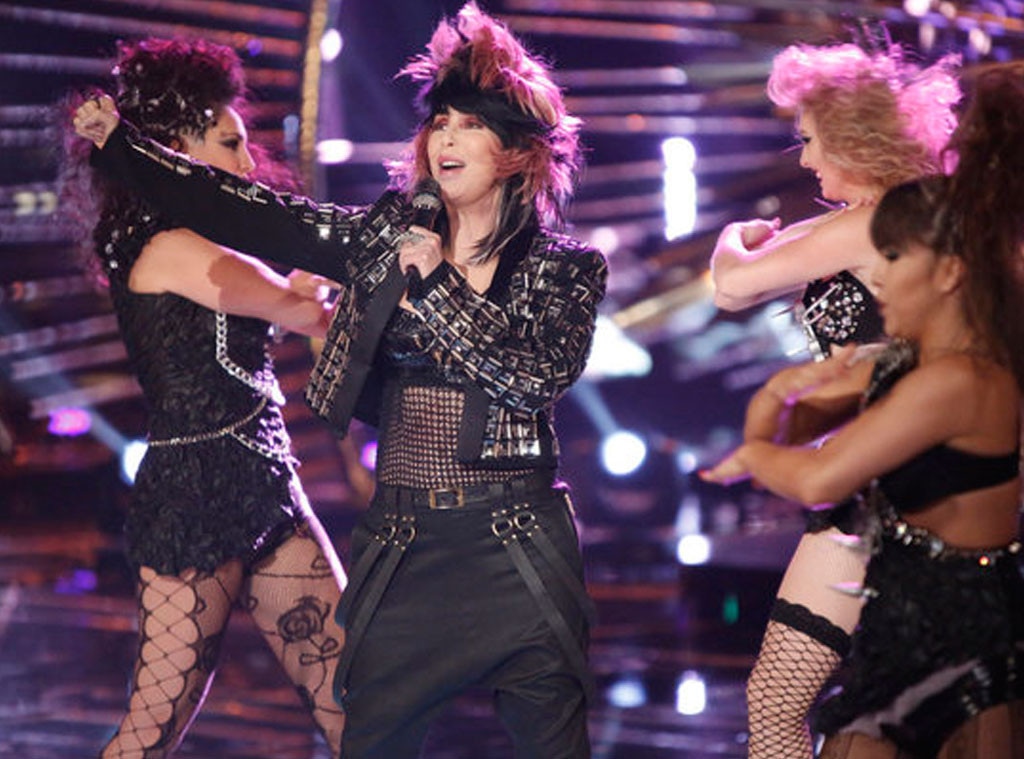 Tyler Golden/NBC
Perhaps it's time that Cher becomes a judge on a singing competition show.
We all know she has some rather strong—and very public—opinions. And most recently, Blake Shelton snagged her to mentor his team on The Voice.
"It was much more of a responsibility than I thought," Cher told me earlier this week while promoting her new album, Closer to the Truth (on sale Sept. 24). "I didn't know what it was going to be, but I couldn't imagine it was going to be anything, um, deep."
How wrong she was.
"It was profound, and I worked really hard," Cher said. "I was focusing, I was so concentrating on these people and I had a great time with [Blake]. He's hysterical and ridiculous. But the actual work is very difficult."
She was impressed by some of what she heard. "It was hard for me though because I kind of got emotionally involved with everybody and I wanted everyone to be good and everyone to win and of course, that's not possible," Cher said. "But there were some people that I thought, 'Boy, these kids are really talented—really, really talented.'"
While Cher may not seem like an obvious choice for Shelton, the country star said the "Believe" legend holds a very special place in his heart.
"My dad's favorite artist on earth, bar none, no question, was Cher," he told Yahoo Music earlier this month. "My dad worshipped Cher. I wish he could have seen tonight's episode because I would've been texting him saying, 'Hey, I met Cher! I took a picture with Cher!'"
Neilson Barnard/Getty Images for SiriusXM
Watch:
Cher Mentors on "The Voice"