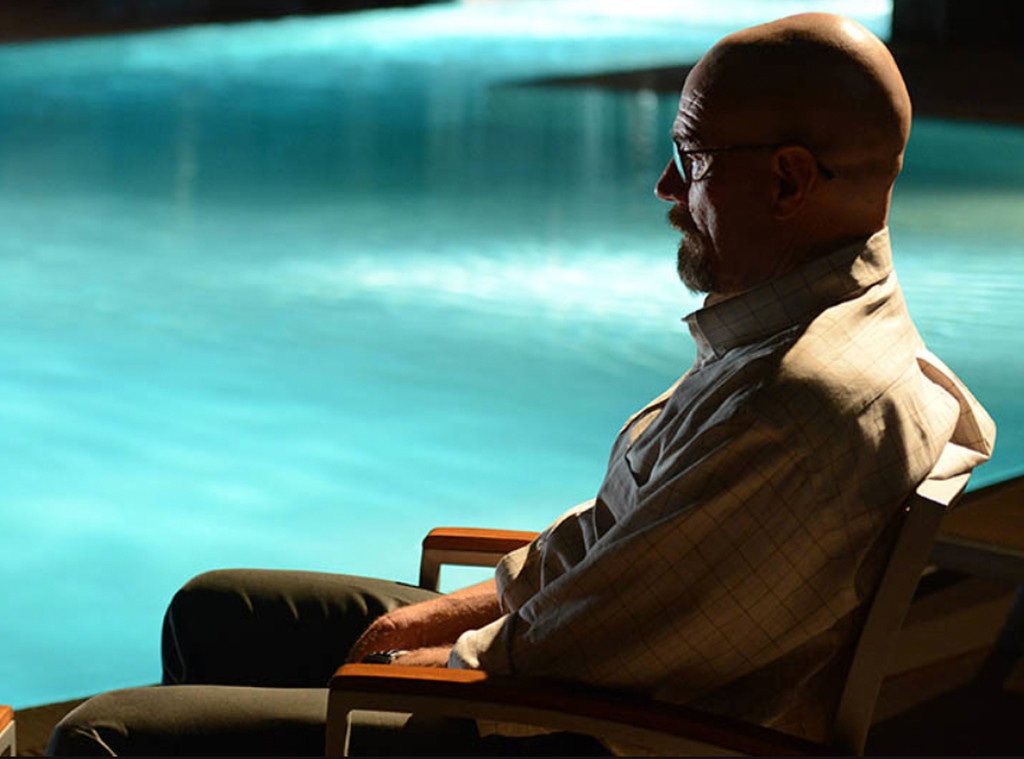 Ursula Coyote/AMC
We've been peering into our TV crystal ball all week to try and predict who will be the winners on Sunday night's Emmy broadcast, and today we're talking about the big ones: Best Drama Series and Best Comedy Series.
Will Breaking Bad finally stop the shutout? Can Modern Family stop winning? We know Girls took home the big prize at the Golden Globes, but we have a sinking feeling that the Emmy voters will continue their boring streak. Check out our picks for who should win and who will win come Sunday:
Best Comedy Series
The Big Bang Theory
Girls
Louie
Modern Family
30 Rock
Veep
Should Win: The comedy (and comedian) that is operating on different level: Louie. Louis C.K.'s FX gem is what comedic dreams are made of. (Plus, Parks and Recreation wasn't nominated, so you know, there's that.)
Will Win: Signed, sealed, delivered, this award is destined for the mantel over at Modern Family's offices. Why will the ABC sitcom be a repeat winner when season four was slightly uneven? Well, Girls' second season wasn't as universally beloved and The Big Bang Theory was consistent, but not stellar. Veep's actors will get some love and 30 Rock's nom seems like the Academy's sendoff gift. And dare we say Louie is just too cool for Emmy voters?
Best Drama Series
Breaking Bad
Downton Abbey
Game of Thrones
Homeland
House of Cards
Mad Men
Should Win: Breaking Bad. How does this show get better and better every single episode? It's a mystical power that must be rewarded. Even if you don't watch the show, you've definitely heard about how wonderful it is. So can you believe that Breaking Bad has never won in this category? It's a crime on par with Walt (Bryan Cranston) meth dealing. The Academy has showered Breaking Bad with acting trophies time and time again, but the big prize has eluded them. Not only is it long overdue, but Breaking Bad honestly deserve to be crowned the Best Drama series.
Will Win: Breaking Bad. We think this is its year. We think that Kevin Spacey will beat out Cranston, so this might be the Emmys way of awarding the series in another way. Although, Game of Thrones had a breakout year, with the Red Wedding and all, so if anyone can take down Breaking Bad, it's the people of Westeros.
Netflix/ABC/Richard Cartwright
Our Emmy Predictions
Reality Competition Series
Should Win: The Voice
Will Win: The Amazing Race
Variety Series
Should Win: The Daily Show
Will Win: The Daily Show

Best Actor, Drama Series
Should Win:  Bryan Cranston, Breaking Bad
Will Win: Kevin Spacey, House of Cards

Best Actress, Drama Series
Should Win: Kerry Washington, Scandal
Will Win: Kerry Washington, Scandal

Best Actor, Comedy Series
Should Win: Louis C.K., Louie
Will Win: Alec Baldwin, 30 Rock

Best Actress, Comedy Series
Should Win: Amy Poehler, Parks and Recreation
Will Win: Julia Louis-Dreyfus, Veep
Best Suppoting Actor, Drama Series
Should Win: Jonathan Banks, Breaking Bad
Will Win: Jonathan Banks, Breaking Bad

Best Supporting Actress, Drama Series
Should Win: Emilia Clarke, Game of Thrones
Will Win: Maggie Smith, Downton Abbey

Best Supporting Actor, Comedy Series
Should Win: Adam Driver, Girls
Will Win: Ty Burrell, Modern Family
Best Supporting Actress, Comedy Series
Should Win: Merrit Wever, Nurse Jackie
Will Win: Jane Krakowski, 30 Rock