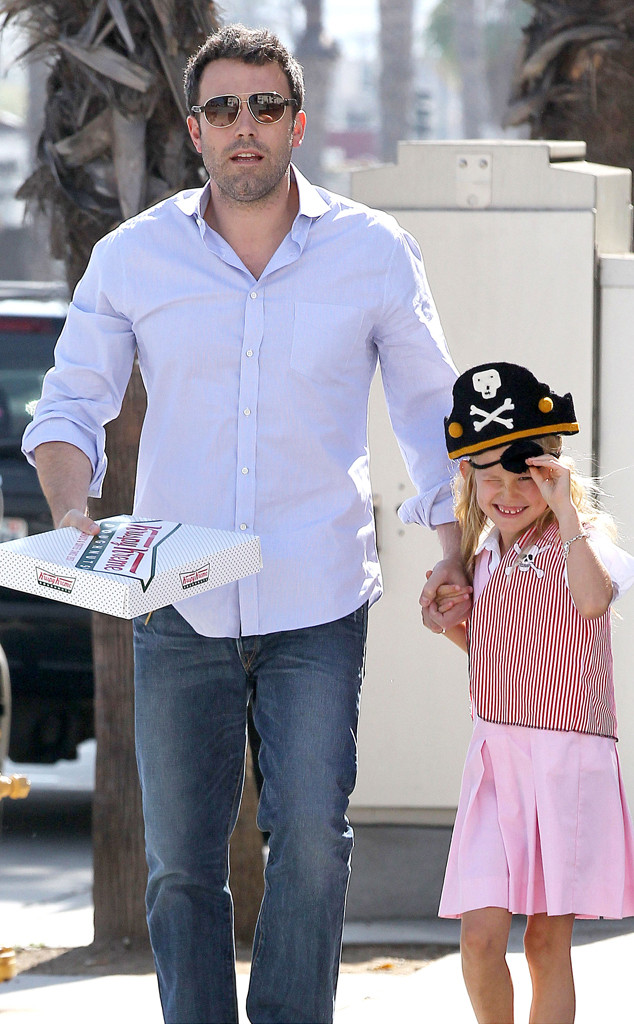 Pablo/FAMEFLYNET PICTURES
Ben Affleck can probably afford a dozen donuts from on his own, but thanks to Violet, there was no charge at Krispy Kreme!
On Thurs, Sept. 19, Jennifer Garner and Ben's 7-year-old daughter was all decked out for Talk Like a Pirate Day. So, naturally, dad and Violet dropped by a Kripsy Kreme location in Santa Monica, Calif., to redeem their 12 free Original Glazed donuts.
While Ben, 41, looked handsome enough in jeans, a button-down and aviator shades, it was his little girl's ensemble that belonged on every best dressed list ever! Violet wore a red-and-white striped vest (with a skull and crossbones!) over her sweet pink dress. She even upped the ante with a pirate's hat and an eye patch.