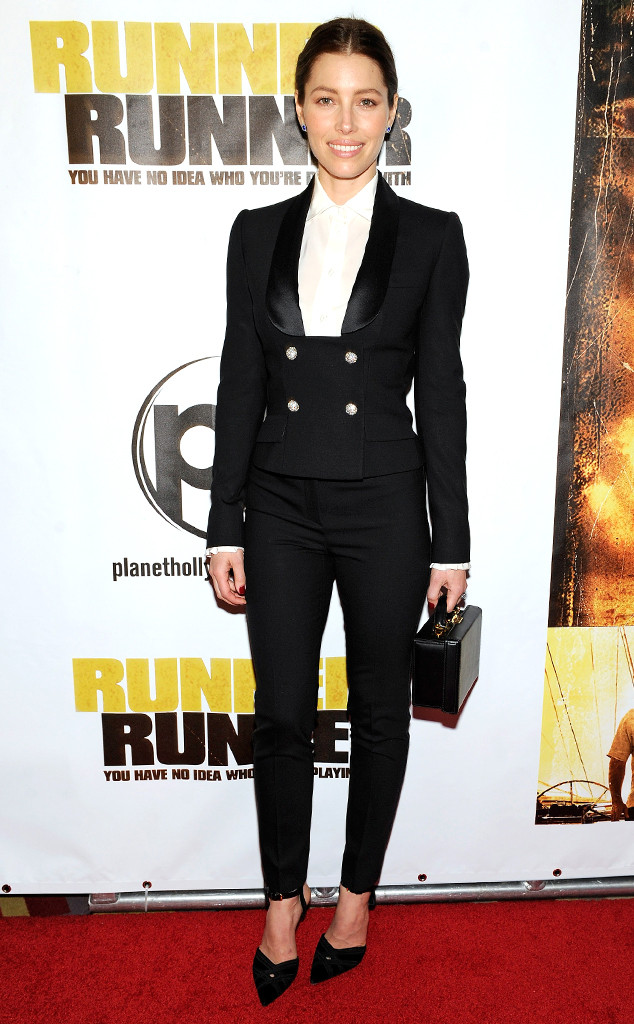 David Becker/Getty Images
Jessica Biel was glowing at the Runner Runner premiere in Las Vegas on Wednesday, Sept. 18—and that's likely because the 31-year-old actress had just completed a two-day cleanse. Justin Timberlake's wife first shared a picture of her pressed juices via Instagram on Monday, Sept. 16.
"This is happening! @eatpaleta two day detox," she captioned. "Wish me luck." Two days later, Biel shared another Instagram picture of the bottles—but this time, they were all empty. "Done! Detoxed & healthy from @eatpaleta 2 day cleanse," she wrote. "Everything in moderation, people!"