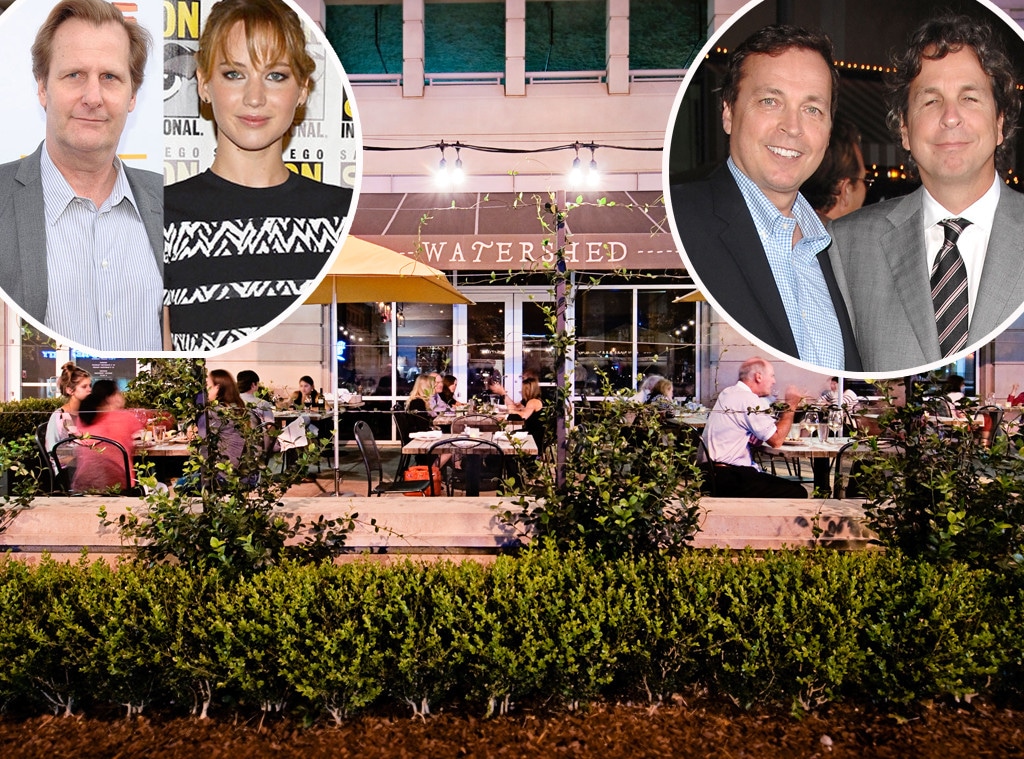 Steve Granitz/Dimitrios Kambouris/WireImage/Getty Images
Mockingjay, meet Dumb and Dumber To!
On Wednesday, Sept. 18, Jennifer Lawrence joined Jeff Daniels and the Farrelly Brothers (Peter and Bobby) at Atlanta's famed restaurant Watershed on Peachtree, and E! News has exclusive details about the fun night out.
The 23-year-old Oscar winner and the guys ordered "almost all of the appetizers to share…[including] the spicy pork and olive meatballs, pimento cheese toast, crawfish pie and oysters," says a source. The foursome "loved everything" at the farm-to-table eatery, "had a great time and were friendly to everyone around."
But wait, here comes the good part! The stars picked the perfect night—Fried Chicken Night!—to hit up the Southern hot spot (which happens to be partly owned by Emily Saliers of the Indigo Girls). The table had "a few orders of the fried chicken," says a source, plus, "Joe's Jambalaya, Duck Breast With Grilled Radicchio Salad and the Grouper."
Yum. And they all deserve a good meal before it's time to get down to business! Jennifer begins filming The Hunger Games: Mockingjay Part I on Monday, Sept. 23, while the Farrelly Brothers will start directing Jeff in the Dumb and Dumber sequel sometime next week as well.
Enjoy that Southern food, y'all!