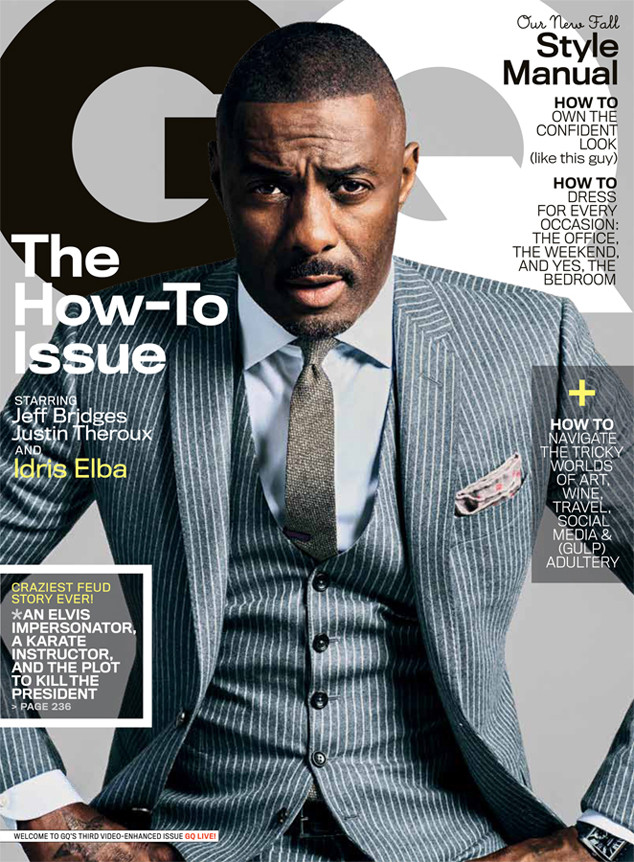 Sebastian Kim / GQ
Idris Elba is gracing the cover of this month's GQ, and he is looking all kinds of good.
But aside from the eye candy, the usually-private star spoke about a rather painful part of his past. The Wire actor revealed to the men's magazine how he dealt with finding out that he was not the father of a boy that he thought was his own child.
In 2010, Elba had gone public to reporters during a press conference for a film called The Losers that he was the proud father of a little baby boy, his second child.
In fact, in an interview with The New York Times, Elba had addressed the boy by name when gushing about him.