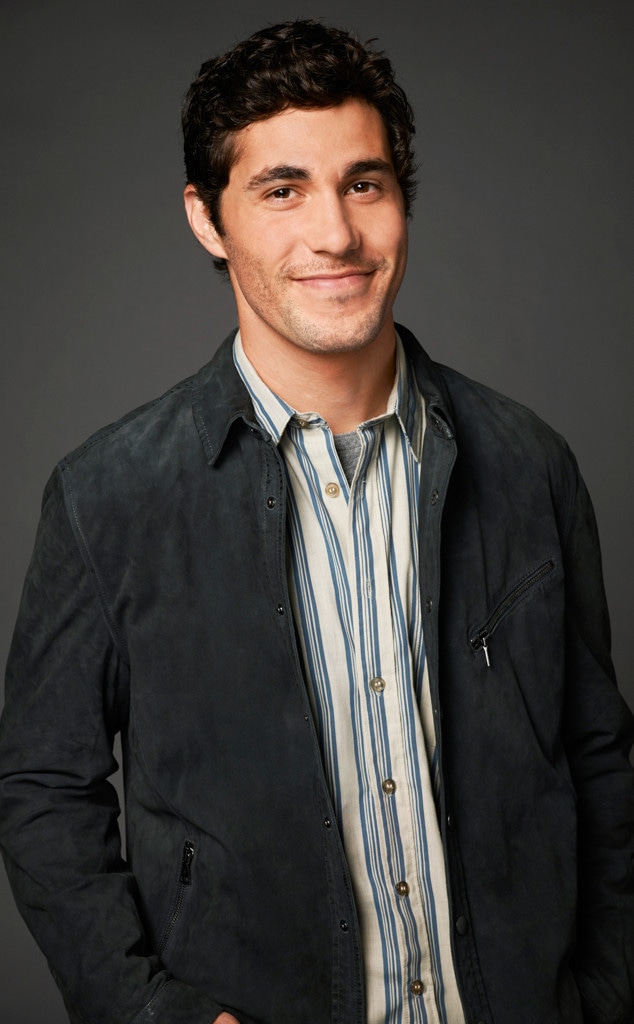 Robert Trachtenberg/CBS
We are smitten.
That's all we have to say about Chris Smith after seeing him in action in CBS' new sitcom We Are Men. Though he stars opposite TV heavyhitters such as Jerry O'Connell, Tony Shalhoub and Kal Penn, Smith is the series' heart, playing Carter, a recently divorced and heartbroken dude who moves into a short-term apartment complex.
We asked Smith, who is the founder, head writer and principal performer of the awesome comedy troupe Harvard Sailing Team, to fill out our a personality quiz to help you all get to know him a little bit better before We Are Men's series premiere on Monday, Sept. 30. In the quiz, Smith reveals his first TV crush, his favorite TV snack, which show he'd love to guest star on and more...
Nickname: Smitty
Website You Check Every Morning: Sometimes I Google search "interesting blogs"
Current Pop Culture Obsessions: Baseball
Hidden Talent: Cooking eggs
Top Five Most Played Songs On Your iPod: "Fragments of Time," by Daft Punk, "The Crossing," by Menahan Street Band, "Daytime," by Jack Dolgen, "Turn Them," by Sean Bones and  "Pink Moon," by Nick Drake
Your First TV Crush: Winnie Cooper
Which Other TV Character Could You See Your Character Dating: I could see Carter getting in over his head with Homeland's Carrie Mathison
If You Could Guest Star On Any Other Show: The Newsroom would be fun because I'd like to sound smart for once
Favorite TV Snack: Fried eggs, fried egg sandwich
If My Co-Stars Had to Describe Me In One Word, It Would Probably Be: Clutch (not really - I've just always wanted to be described as "clutch")
Fill in the Blank: I'm Most Excited For [Thanksgiving] This Fall --  I love seeing my family!
We Are Men premieres Monday, Sept. 30 at 8:30 p.m. on CBS