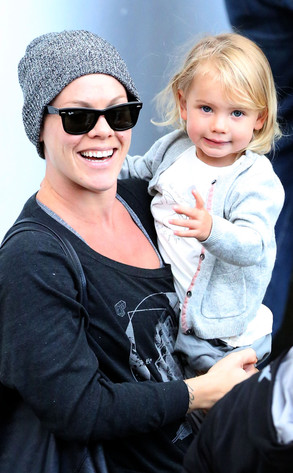 INFphoto.com
Pink doesn't lose her cool when daughter Willow throws a temper tantrum. In fact, she loves the tot's little outbursts.
"She gets really upset because I find her so delicious even when she's really, really mad," the singer said during a Sept. 19 appearance on The Ellen DeGeneres Show. "She gets really, really emotional and mad, and I just think it's so cute."
The "True Love" singer, 34, has been on tour with Willow, 2, since February. As such, Pink's little girl has become something of a roadie. "Her vocabulary is 'venue,' 'catering,' 'airplane,'" she said. "It's really funny."
"She's rad," Pink added. "The dressing room is now Willow's room."