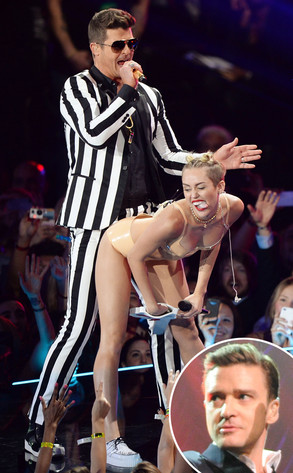 Andrew H. Walker/Kevin Mazur/Getty Images
Justin Timberlake is coming to the defense of Miley Cyrus. Well, sort of.
Sitting down with Today this morning, the 32-year-old singer and actor gave his two cents on the polarizing "Wrecking Ball" songstress.
"I don't know that I have a definitive thought in one direction or the other about it," Timberlake told Matt Lauer. "I think she's really smart, and I think she's really talented. I'm not saying I agree with the presentation, but I also feel like every 10 to 15 years we pick somebody that this is what we're going to do with them, is we're going to make them the model of who we want our daughters to be or not be."