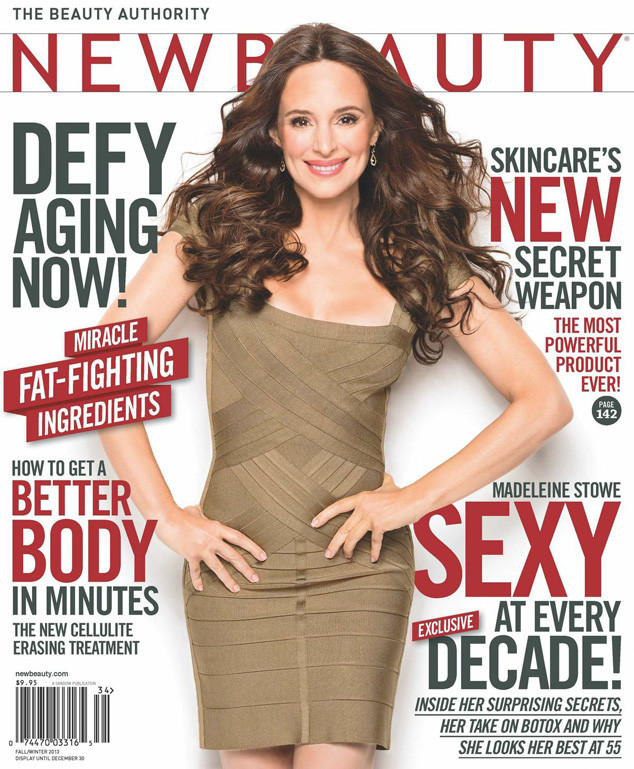 Larsen & Talbert for NewBeauty
How does she do it?!
Madeleine Stowe is not only the star of one of TV's hottest dramas, playing conniving social climber Victoria Grayson on the hit ABC show Revenge, but the 55-year-old is also one of the most beautiful women in Hollywood, whose age-defying looks could put many 20-year-olds to shame.
The gorgeous actress—who stuns on the October cover of NewBeauty—opens up to mag about her skin secrets as well as her exercise habits, and turns out, the ageless beauty has tips every woman can follow (no, seriously!).