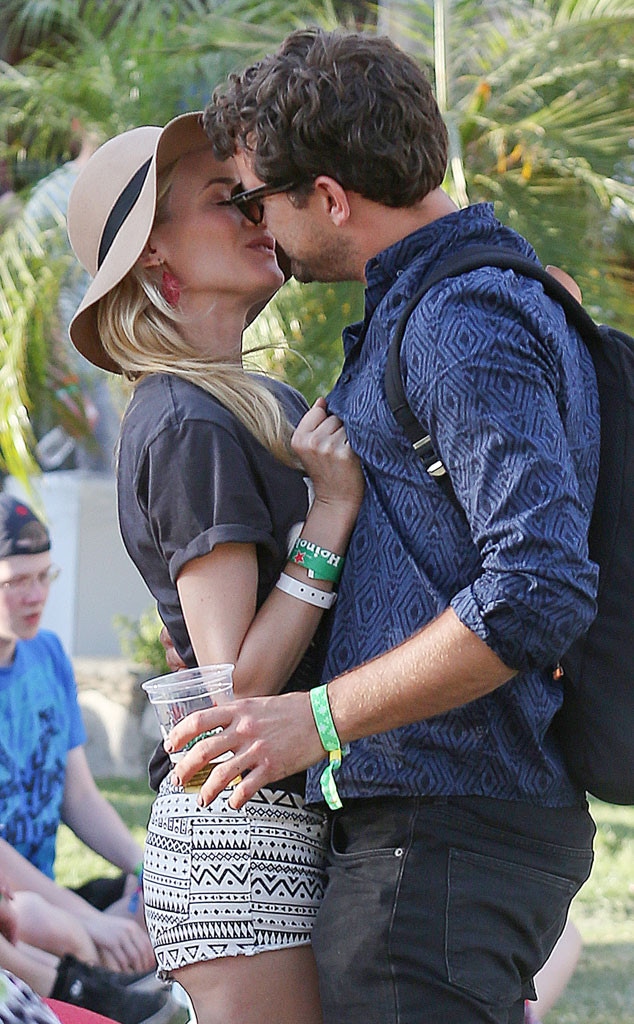 AKM-GSI
Love at first sight? Hardly.
According to Diane Kruger, her boyfriend of seven years Joshua Jackson didn't make the best first impression when they began dating in 2006. During a Sept. 17 appearance on TBS' Conan, the Bridge actress explained why she wasn't always so keen on the former Fringe star.
"He thinks he asked me out on a date, which is not true, because I did not agree to that. I agreed to have drinks with him," Kruger, 37, said of Jackson, 35. "I actually had plans with someone else for dinner, so I know I didn't say yes to dinner. We were sitting at the bar, and it's nine o'clock, and I'm ready to leave. And he was like, 'Let's go, we have dinner reservations.' And I felt really bad because he looked very eager and he put on a clean shirt. And so I was like, 'Ok, fine. Let's go.'"
Despite his best efforts, Jackson had a hard time charming Kruger. "He took me to this romantic place, which is kind of awkward when I think of it—it was a little intense," the German beauty said. "It was overgrown with beautiful flowers, to which I had a huge allergic reaction—like really, really bad. I was sneezing and coughing and my eyes were watery."
"I thought he might say, 'Let's call it a day. I'll bring you home.' And of course not. He talked about himself for an hour and a half. Nonstop," she continued. "He took me back to my hotel in his car, which was a piece of s--t. Excuse me, but it was. The door was eaten by his dog, it smelled so bad. If you know Josh, you know he was not the tidiest of guys, so trust me, it was not cute."
Jackson seemed unaware that the date was not going well. "He leaned in for a kiss," Kruger recalled. "I swear to God, at the end, I was like 'Should I slap him?'"
The Dawson's Creek alum redeemed himself the following day when he sent Kruger flowers—with a box of Kleenex, of course.