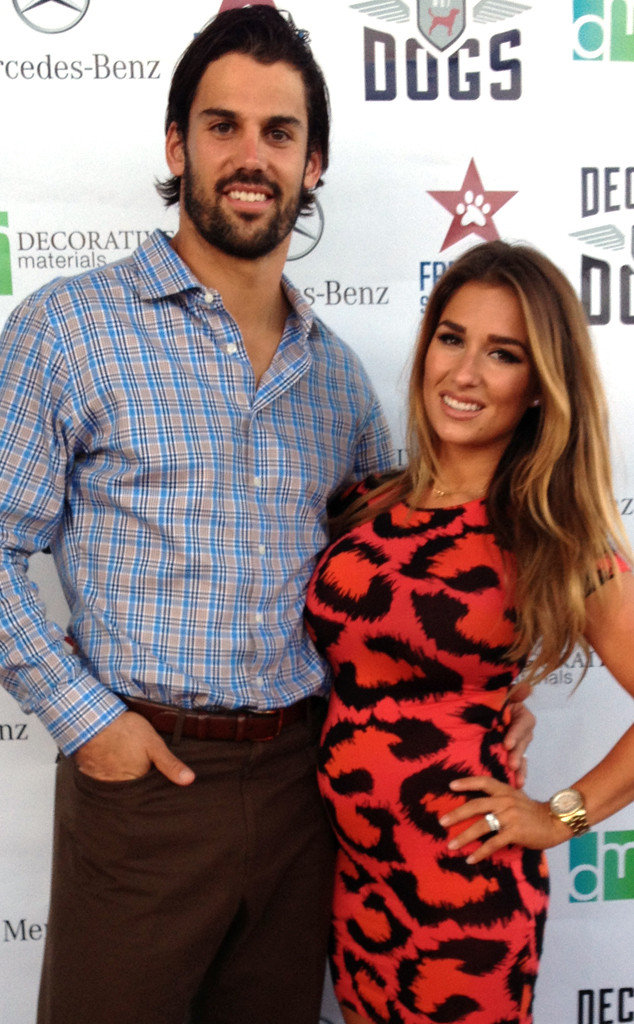 First comes love, then comes marriage—then comes a reality show on E!—then comes a baby in the baby carriage!
E! News confirms that NFL Denver Broncos star Eric Decker and country pop singer Jessie James are expecting their first child.
"Excited to share some news with y'all. We are having a baby :)," James tweeted Saturday morning.
But the first trimester hasn't been a smooth road for James, who is due in March 2014.
She tells E! News that things "have definitely been very rough with morning sickness," and that "it hasn't been quite blissful yet."
Despite it all, James says, "I'm just so happy to be pregnant and to become a new mommy, that's taking over the feeling of being sick."
She also revealed that the couple's first child "was a surprise at first, it wasn't planned. But when we did find out we both started crying and hugging each other. We're so excited and feel so blessed with having a baby. We're so excited."