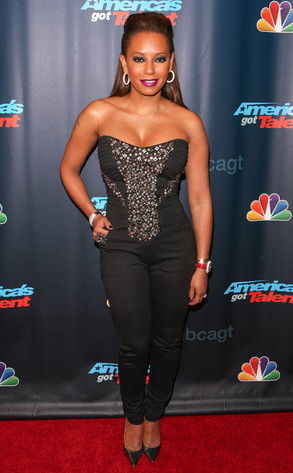 Charles Norfleet/Getty Images
Attention all Spice Girls fans!
Mel B has just released her first single in eight years—and it is most definitely worth the wait.
Scary Spice strips down to her skivvies (and birthday suit) in the video for the song and proudly shows off her insanely toned bod in the process.
Seriously, she looks better than she did decades ago! Is that even possible?!
Mel is seen exiting a home on what looks like Desperate Housewives' Wisteria Lane.
The video shows her going from neighbor to neighbor as she changes her persona from businesswoman to punk rock party animal.
At one point she even takes a page from Miley Cyrus' book and kisses her own mirror image.