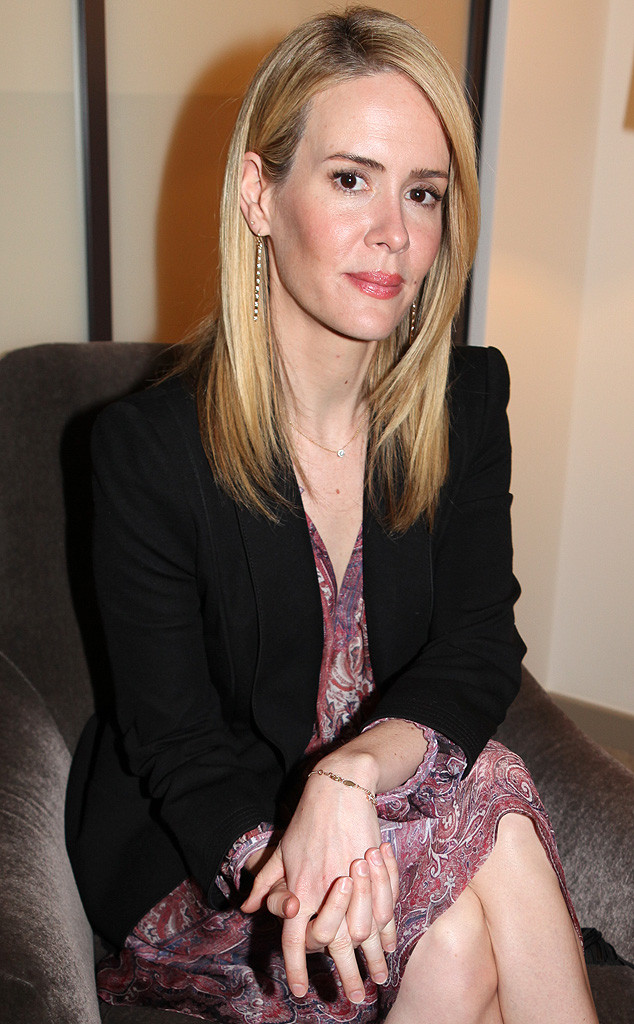 Jennifer Cooper, E!
It's looking very likely that Sarah Paulson will be attending a lot of upcoming awards shows.
The actress is already garnering Oscar buzz for her part in 12 Years a Slave and, of course, she will be present at the 2013 Emmys since she nabbed a nomination for her role in Game Change.
The star told E! News that she's happy to be going to Sunday's awards and is thrilled at the idea of attending the Academy Awards. In fact, she's even pondered what she might wear to Hollywood's biggest night.
"Of course, I thought about what I am going to wear," she quips, adding that she's even considered maybe some of the dresses she not wearing to the Emmys could work for the Oscars.