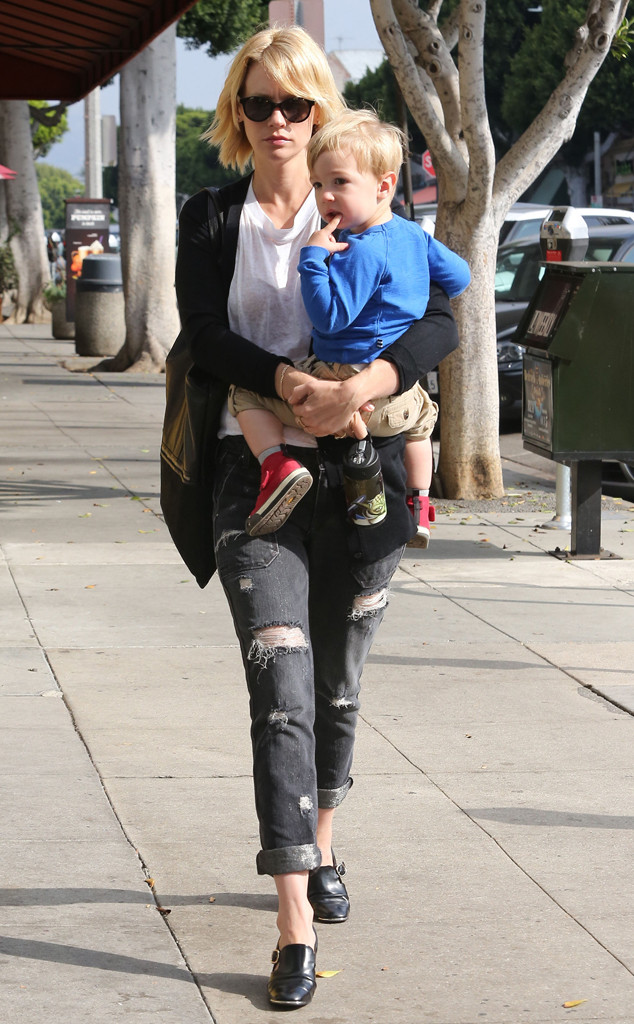 LRR/FAMEFLYNET PICTURES
January Jones isn't about to let some "tabloid fiction" put a stop to her personal life.
The Mad Men actress—who was casually dressed in a pair of dark boyfriend jeans, white T-shirt and a black jacket—stepped out to grab some breakfast with her adorable son, Xander, in Los Angeles earlier today, just a few days after reports claimed she was linked to Liam Hemsworth and Miley Cyrus' breakup.
But this wasn't the first time Jones was spotted since the rumors hit the Internet.
Just yesterday, the celeb and her little boy were snapped by paparazzi around Los Angeles, and once again, the single mom didn't seem to have a care in the world about what reports were saying—and why would she?