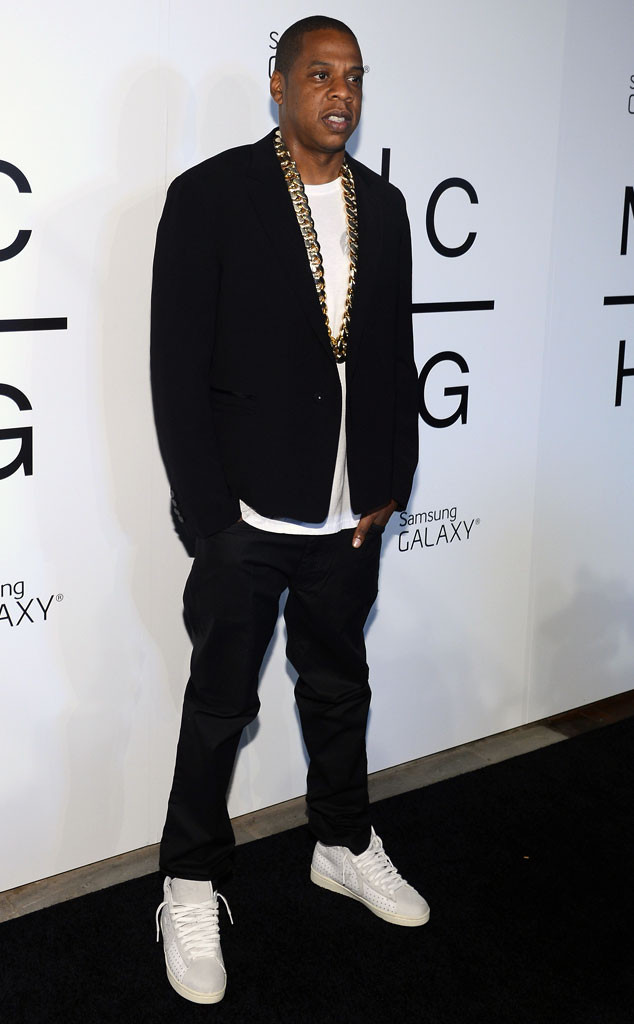 Larry Busacca/Getty Images for Samsung
Jay-Z just made himself a lot of money.
According to Forbes, the hip-hop mogul is expected to rake in a cool $1.5 million as the result of selling his ownership stake in the new Barclay's Center. Of course, that amount is merely small change to a man who's made millions from album sales and his most recent tour with Justin Timberlake, not to mention his various business endeavors.
But unloading his share of his beloved team and the new arena was a necessary move under NBA rules in the wake of Jay Z launching his new sports agency, Roc Nation Sports, in April.