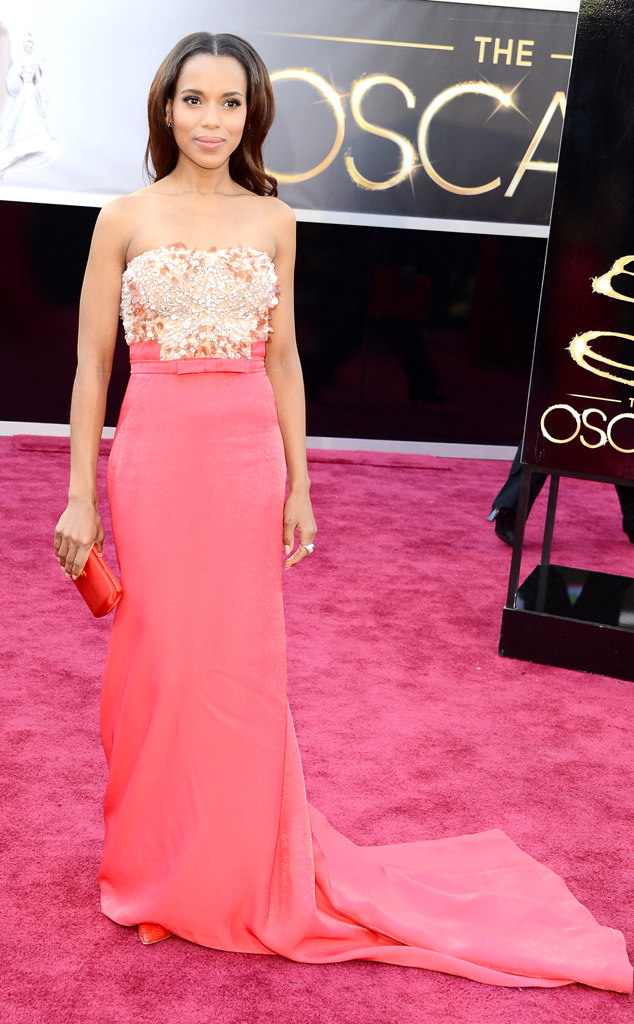 Jason Merritt/Getty Images
This won't come as a newsflash, folks!
Kerry Washington has been named the World's Best Dressed Woman by People magazine, which should be shocking to no one.
The Scandal star has been nailing red carpet looks for years, not to mention this is the second notable best dressed list that the star has topped in 2013. The first being Vanity Fair's roundup.
The star recently told Glamour magazine that she had to work at becoming a style savant. Even going so far as inventing a persona: Red Carpet Kerry.
"I researched her like any other character. I actually called Tracee Ellis Ross, who's a good friend, and literally asked, "How do you pronounce Hermès?" Red-Carpet Kerry needed to know."