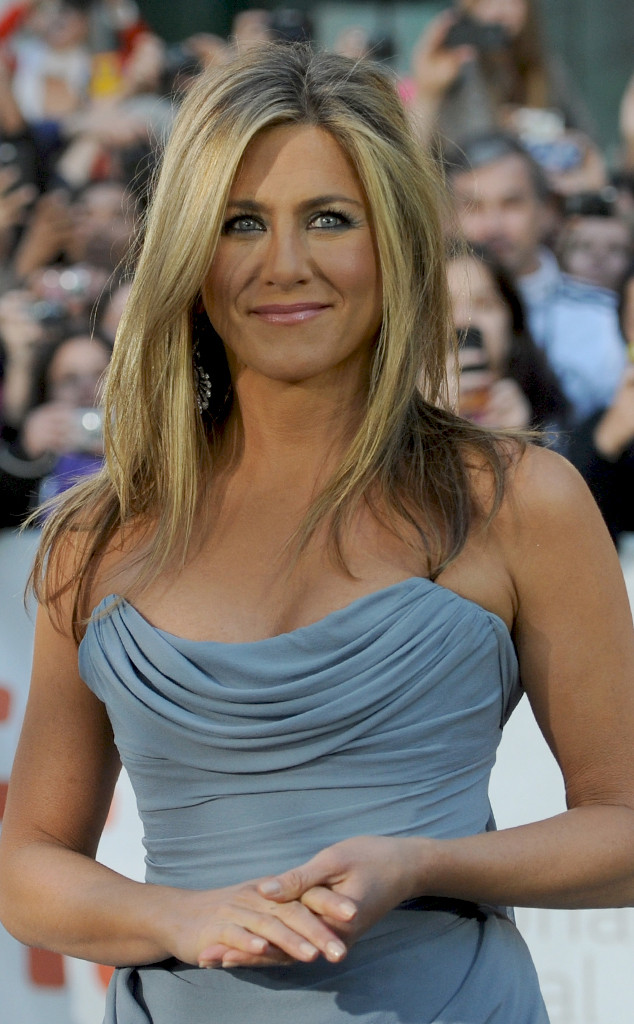 Jag Gundu/Getty Images
Kate Middleton may be a fan of the daily blowout, but Jennifer Aniston is not.
In a new interview with Redbook magazine the actress shares her hair routine and it is shockingly easy.
"I usually shape the hair around my face with my fingers—just twist it and then refine it with a brush and let it air-dry," she explains. "I use Living Proof Amp styling cream, or I'll put in two braids if I want a sort of manageable curl."
Ironically, Aniston recently admitted to having hair envy for the Duchess of Cambridge's tresses. Yet, considering the former Friends star had the same sleek golden locks for well over a decade, we doubt she's going to switch up her daily regimen anytime soon.