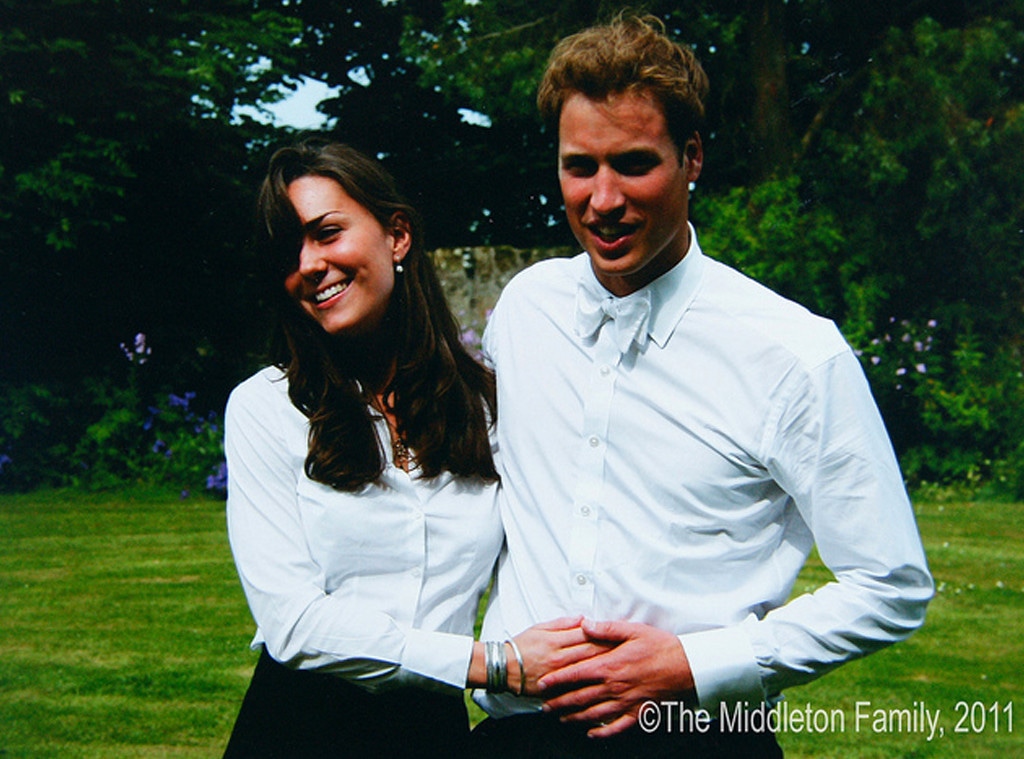 The Middleton Family
It's widespread royal knowledge that Kate Middleton and Prince William started off as university sweethearts, years before tying the knot in 2011.
But it turns out, according to biographer Katie Nicholl, that Prince George's parents did not meet at University of St. Andrews, as the legend would have it.
"I was speaking to some of her friends at Marlborough [College], which is where she went before St. Andrews," Nicholl, author of Kate: The Future Queen, dished to Katie Couric on today's Katie about some of the never-before-heard nuggets of info in her book.
"And they said, 'Uh-uh, she didn't meet him at St. Andrews. She met him before she got there, while she was at school during her sixth form, through some of her friends. They knew Prince William and Prince Harry, so there wasn't any meeting [at school].' And that, for me, it changed everything."
So, still serendipitious, just not quite as we had heard it before. Sounds as if Kate was still running in some pretty posh crowds, regardless!
Meanwhile, Nicholl wouldn't go so far as to say that Kate actually had designs on Prince Charles' eldest son when she made the decision to attend St. Andrew's, saying, "I'm not inside her head."
But she did reveal that the future Duchess of Cambridge was "meant to go" to the University of Edinburgh in Scotland, but at some point "she changed her mind."
Nicholl also wrote in her book, which was recently excerpted in Vanity Fair, about Kate's "first love," Harry Blakelock.
"He was the hottest boy at Marlborough school," she told Couric. "He was in the year above Kate, a great cricketer, a very talented sportsman, and when Kate came back for her first year of sixth form, she'd emerged into this beauty. She caught the eye of the best-looking boy at school and they actually had a romance for nearly a year and he was her first love, and he broke her heart."
"Oh, that's too bad," Couric deadpanned. "Well, I guess she showed him, didn't she?"
Sure enough, all's well that end's well: Blakelock ultimately married Kate's best friend, according to Nicholl, and was among the friendly exes in attendance at the royal wedding.
Nicholl and Couric also mused about the Middleton mystique, with Couric wondering whether it would "ruin the spell" if Kate started talking to reporters.
"Yes," Nicholl said frankly. "The queen of England has never done one interview and I rest my case on that."
But, she added, "the young royals are interesting, they're dynamic, they do give interviews. I think we're going to see Kate emerge over the next few years, but with that emergence and with those interviews, of course you end up taking some of the enigma away, so it's a fine balance."
"Do you think you could help me get that interview?" Couric asked, probably not joking at all.
"You and I are going to be in a race for that interview!" Nicholl laughed. "Katie & Katie on Kate!"
Danny E. Martindale/Getty Images