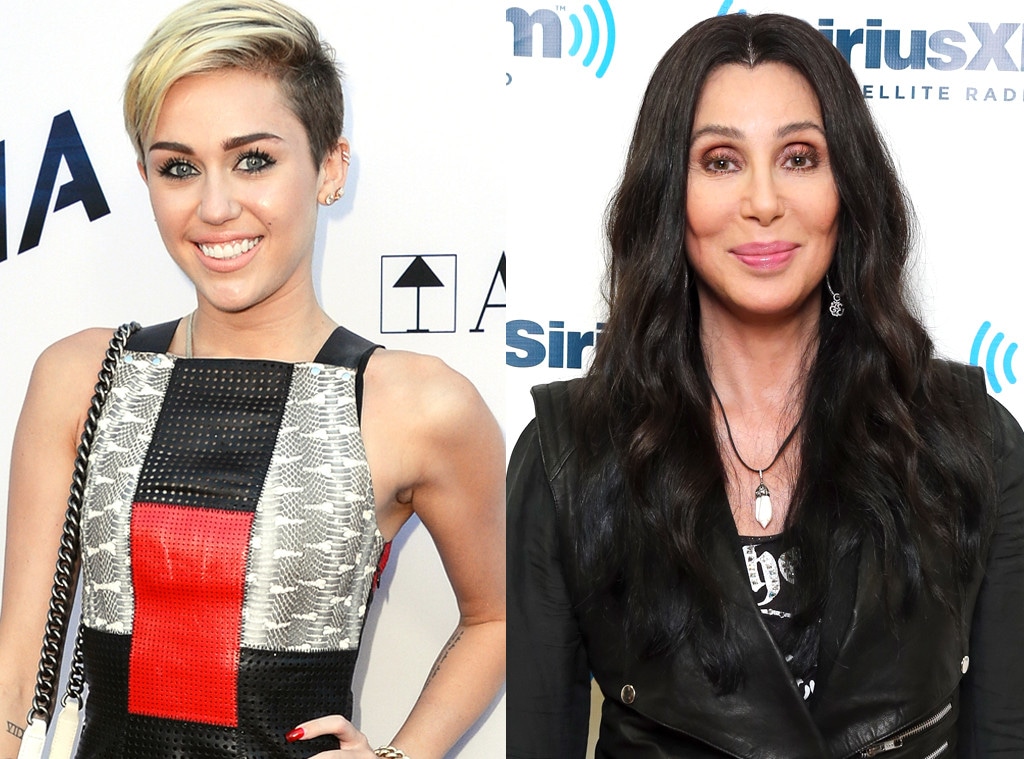 Getty Images, Invision/AP
Cher knows what it's like showing off her naked belly and backside on national television show, but that doesn't mean she's a fan of Miley Cyrus' controversial MTV VMAs performance.
"I don't give a s--t if she comes out naked," Cher told me yesterday at her oceanfront Malibu estate while promoting her new album Closer to the Truth (on sale Sept. 24). "Just be better, do better."
Cher does give the 20-year-old "Wrecking Ball" pop star credit for trying something new.
"Maybe she's thrilled and delighted—everyone's talking about it," she said. "And so, that's almost as good as it being great, you know. Especially kind of in this day and age. It doesn't make any difference if you're good. It just makes a difference if people are talking about it."
And even if the 67-year-old's body is still in fine form, she will not—we repeat, not—be twerking anytime soon. "I don't want to," Cher said. "I mean, I could if I wanted to. But, you know, if it looks like that I don't think I'm interested. I've seen other girls do it better."
Coincidently, "Woman's World," the first single from Cher's new album, is an anthem for female empowerment.
So what would the world be like if Cher was in charge?
"I would abolish Congress and the Senate and I would be king," she said. "I would be very benevolent. I would give women back their rights."
And she'd also outlaw reality television. However, she does admit that she's watched Long Island Medium and HGTV's Property Brothers.
"I watched RuPaul's Drag Race a couple of times," Cher said. "I did watch it, but those guys are so bitchy. I would have knocked every one of them out."
Watch:
Cher Tells Miley Cyrus to "Be Better"