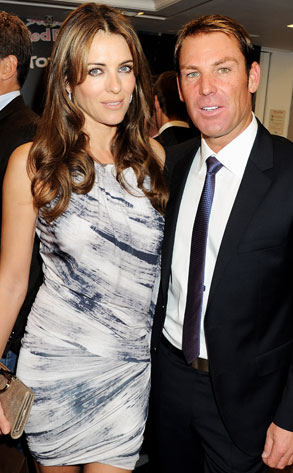 Dave M. Benett/Getty Images
It looks like there may be some trouble in the love department for Elizabeth Hurley and Shane Warne.
The Hollywood couple, who got engaged in October 2011 after dating for 10 months, have sparked breakup rumors after remaining oddly quiet on Twitter in the last few weeks (sure, it's just Twitter, but sometimes clues can lead to bigger things).
Hurley and Warne were known to be very active on the social media site, and still somewhat remain to be, except now they hardly mention each other in tweets, unlike before. Additionally, the stars may have been subtweeting a few messages that indicate a split.