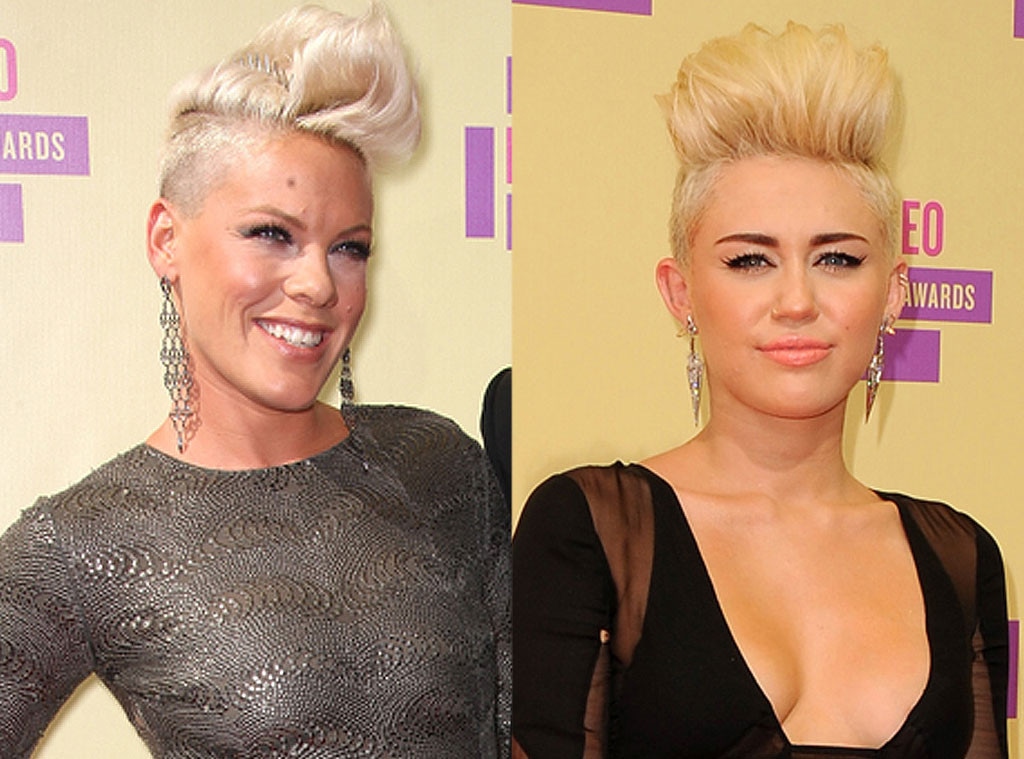 Getty Images
Pink is not too happy with Miley Cyrus' latest performance choices.
"Am I into it?" the rocker told me yesterday while promoting her big screen acting debut in Thanks for Sharing. "No, I think it's tacky."
Before the Cyrus supporters start tweetin' hate toward Pink, hear her out.
"She's really freaking talented," she said of the foam-finger-loving pop star. "She's beautiful. She can sing her ass off and to go up there and do that? She's cheating herself and she's cheating the rest of us…She can do what she wants. People can like it if they want. I'm not going to buy it. She can do better. I've seen her do better."
Jeff Kravitz/Getty Images
Pink's Thanks For Sharing costar, Josh Gad joked, "She twerks on set all the time."
Without missing a beat, Pink cracked, "I twerk all the time like a mofo. There's a place for that and it's not on stage."
And she certainly knows what it's like to be on stage.
"I'm a performer and I take my craft very, very seriously and I always try to evolve and be better and I never just kind of phone it in, because I believe if people are going to get up and get out of bed and go to work and spend their hard-earned money on me to entertain their family, I'm going to do it well and I'm going to do it interestingly and with class and creativity," Pink said. "I'm not saying I always get there, but that's where I try to get to."
And it looks like Pink, who is billed in Thanks under her real name Alecia Moore, is on a track for movie stardom, too. In the film, she plays a sex addict who seeks help in a 12-step program. Gad, Mark Ruffalo and Tim Robbins costar as fellow addicts. Gwyneth Paltrow is Ruffalo's fitness-obsessed love interest.
"I tell stories," she said. "That's what I do, but I write my own stories and I tell my own stories. This was just telling somebody else's, so you just have to figure out what parts you can relate to and go for it. It's not like I was playing an 85-year-old English woman."
Gad gushed, "She's stupid good. You get on set and you see this girl walking around being like, 'I hope I don't screw this up in front of you guys. I'm so sorry' [and] apologizing profusely. And then she comes at you with a dagger, stabs all of us in the face and steals the scene from everybody. She's the real deal."
For more on Miley and Pink, check out tonight's E! News at 7 p.m. and 11:30 p.m.
Watch:
Pink Unimpressed With Miley Cyrus