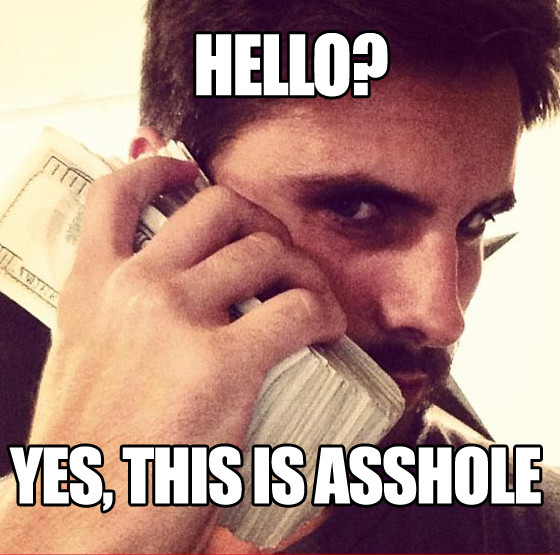 Let's all give a round of applause to Scott Disick, who has managed to out asshole himself yet again.
His instagram blew up recently with photos of him having a little "fun" with thousands of dollars. For many people, "money" is something that you use to purchase goods and services. For Disick, money is something to wipe your ass with or use to demonstrate that you are no longer connected to reality.
We felt Disick deserved to have his own meme based on the money phone photo.