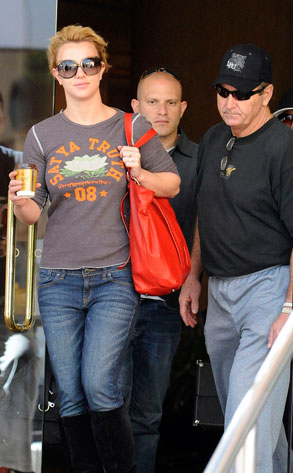 Scope Australia, PacificCoastNews.com
Britney Spears may be gearing up for a two-year residency in Las Vegas, but her father is still keeping tabs on her estate.
The pop star's conservatorship attorneys filed a motion earlier this month requested that the court continue to grant Jamie Spears monthly payments to the tune of $16,000.
Jamie is also asking the court to have his daughter's estate cover the cost of his rented office—which comes out to $1,200 a month.
Brit Brit's papa has been serving as his daughter's conservator since 2008, though for a short while he served alongside her onetime fiancé Jason Trawick, who is now out of the picture.