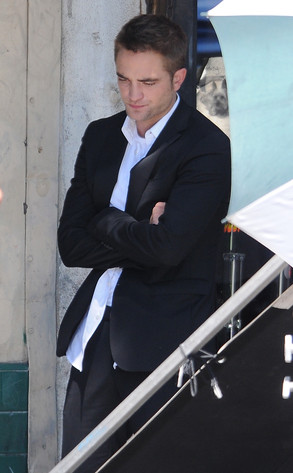 Bauer-Griffin
Robert Pattinson is opening up about romance.
Talking to Sunday Style (via Gossip Cop) about relationships, Kristen Stewart's ex explained to the mag, "I'm quite sensitive, and I do like a bit of grand gesturing, but that's just my ego. I like to give people presents and I think of myself as the best gift giver, but only because I get stuff for myself and then make it work for the other person."
The 27-year-old Twilight star admits that he still hasn't gotten use to his tremendous fame and success.