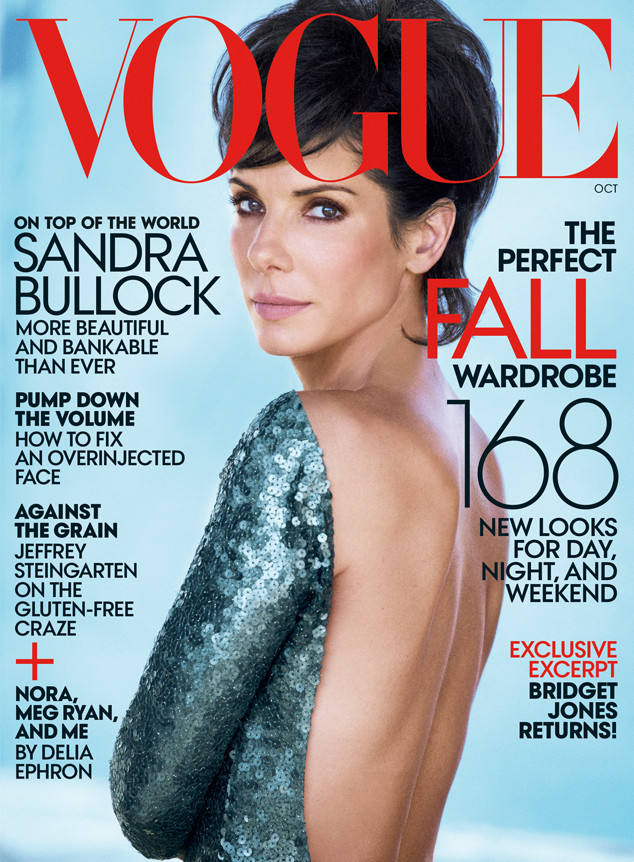 Peter Lindbergh/Vogue
Sandra Bullock may have been blindsided by Jesse James' infidelity, but by all appearances, she's managed to put the past—and her ex-husband—behind her.
In an interview in the October issue of Vogue, the 49-year-old actress briefly talks about her ill-fated five-year marriage to the reality star—if only to announce that she's moved on and at peace with where things ended up.
"We're all where we're supposed to be," Bullock tells the magazine. "I am exactly where I want to be now. You can't go backward. I'm not going backward. I'm grateful that I'm here, blessed to have what I have."
Of course, as her adoring fans well know, shortly after she won her Best Actress Oscar for The Blind Side in 2010, news surfaced that her supposedly doting motorcycle man had been having an 11-month affair with a tattoo model. A month later, Bullock filed for divorce—the same time she announced the adoption of her then 3½-month-old son, Louis.