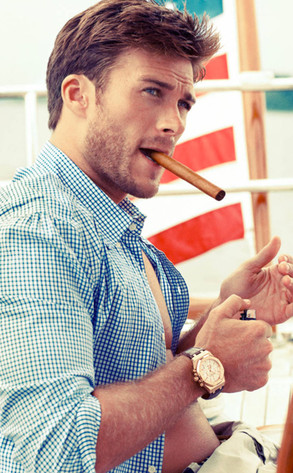 Noe DeWitt
Like father, like son indeed.
No, you're not gazing at a shot of a chiseled, squinting, cigar-smoking Clint Eastwood from yesteryear. Rather, it's his 27-year-old offspring, Scott Eastwood!
In the October issue of Town & Country, the rising star channels the leading men of the 1960s in a nautical-themed photo shoot and reveals that, despite his famous pop, he grew up "just doing the grind" and working a variety of odd jobs.
"People assumed that I would have everything handed to me, but that couldn't be further from the truth," he tells the magazine.
That being said, his supportive father has provided him with some work in the film world including parts in Flags of Our Fathers, Gran Torino and Trouble With the Curve.