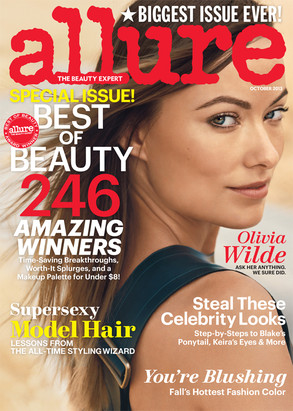 Norman Jean Roy for Allure
When Olivia Wilde joked that she and fiancé Jason Sudeikis had the sexual stamina of "Kenyan marathon runners," she didn't realize her quip would land her in the midst of a media frenzy.
So, the 29-year-old actress reached out to Jennifer Aniston, who, as she tells Allure's October issue, has "been through the wringer" when it comes to being a tabloid target.
"And I explained the situation, and I said I needed advice on how to deal with these things," says Wilde. "She wrote me one of the most gracious, wise emails describing her journey and really wonderful words of advice about how to deal with it. And in the end, I think I would do it all again exactly the same way."