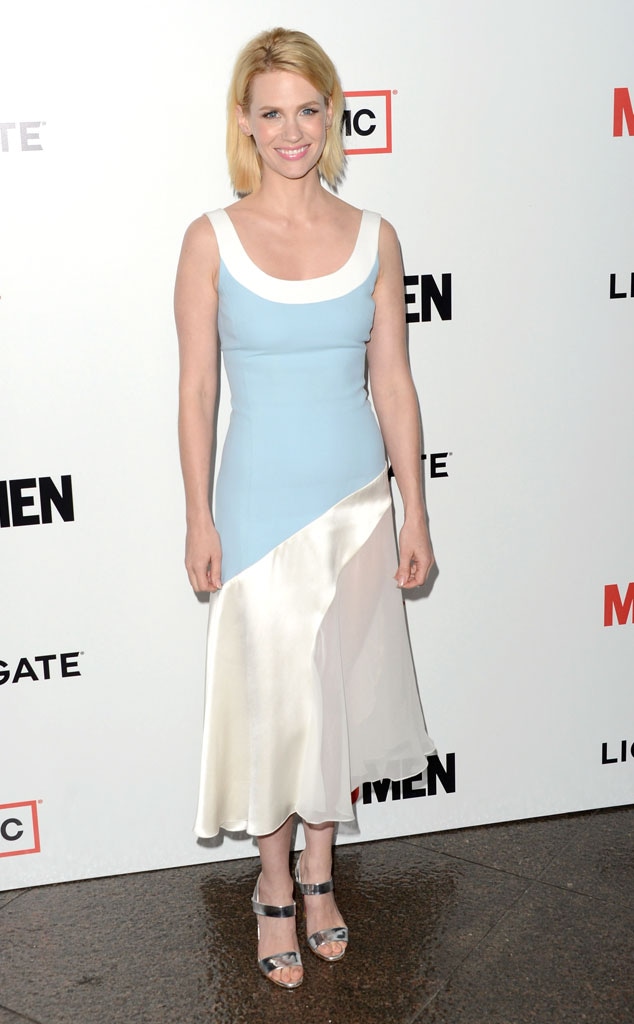 Jason Merritt/Getty Images
January Jones has found herself at the center of yet another drama.
But unlike the back-and-forth with Don and Betty on Mad Men, the actress plays no role whatsoever in this one.
"January has nothing to do with this," a source tells E! News, referring to Liam Hemsworth and Miley Cyrus having called off their engagement, days after it was reported that Hemsworth had sent Jones a naughty text message.
Hemsworth's rep vehemently denied the report, calling it "tabloid fiction," but it was the second time that he and Jones had been linked, the first coming when they were spotted leaving an Oscars party together back in February.
But then they went their separate ways and their paths haven't crossed since.
"January and Liam have not seen each other at all since the photos that were taken in February and they have not kept in touch," our source adds.
Cyrus' rep confirmed earlier today that she and Hemsworth had broken up, the split coming after months of speculation—be it for one reason or another—that their relationship was on the rocks.
A source told us that the decision was ultimately Miley's after she came "to grips with Liam being what she believed was less than faithful to her."