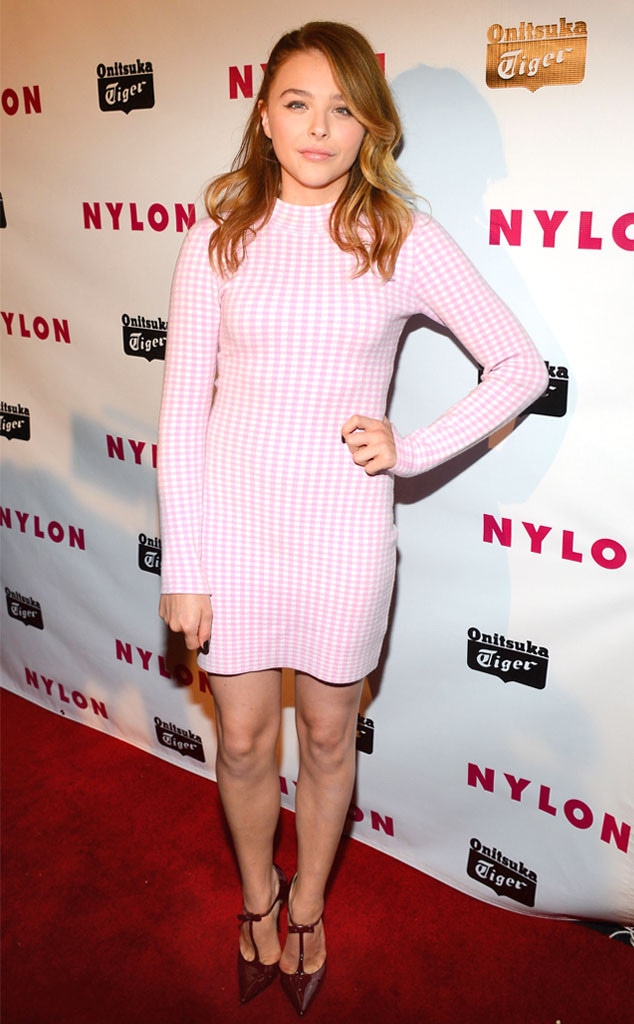 Mark Davis/Getty Images
Fans of Chloë Grace Moretz, listen up!
Reports that the Kick-Ass 2 star died in a snowboarding accident in Switzerland are completely false—repeat—false!
"I've had my loved ones calling crying to check and see if I'm alive. Don't make this up. It's not real. I am fully alive and here. You're sick," Moretz tweeted on Sunday.
Ironically, the 16-year-old actress actually was in Switzerland at the time the death rumor spread online and via social media, and she had some choice words for the pranksters.
"I don't know who made this up but you're disgusting. I am not dead. I did not die from snowboarding. It isn't even snowing here in Switzerland," she added.
Moretz is the latest celebrity to fall victim to a hoax perpetrated by Global Associated News which, as E! News reported a few years ago, is a website which allows users to plug an actor's name into a generator that creates their own celebrity death headlines.
Hence, Chloë joins a dubious club that includes the likes of Denzel Washington, Eddie Murphy, Jeff Goldblum, Owen Wilson, and Adam Sandler among others—famous people who've been subject to false stories claiming they met their maker either by boarding or falling off a cliff in New Zealand or dying in a yachting mishap in St. Tropez.
Nonetheless, we're glad she's OK. Moretz next hits the big screen playing the titular teen with telekinetic powers in an update of Stephen King's supernatural horror classic, Carrie, hitting theaters Oct. 18.