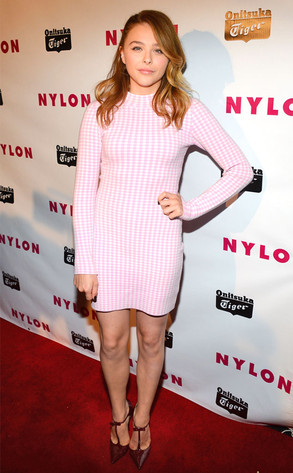 Mark Davis/Getty Images
Fans of Chloe Grace Moretz, listen up!
Reports that the Kick-Ass 2 star died in a snowboarding accident in Switzerland are completely false—repeat—false!
"I've had my loved ones calling crying to check and see if I'm alive. Don't make this up. It's not real. I am fully alive and here. You're sick," Moretz tweeted on Sunday.
Ironically, the 16-year-old actress actually was in Switzerland at the time the death rumor spread online and via social media, and she had some choice words for the pranksters.
"I don't know who made this up but you're disgusting. I am not dead. I did not die from snowboarding. It isn't even snowing here in Switzerland," she added.