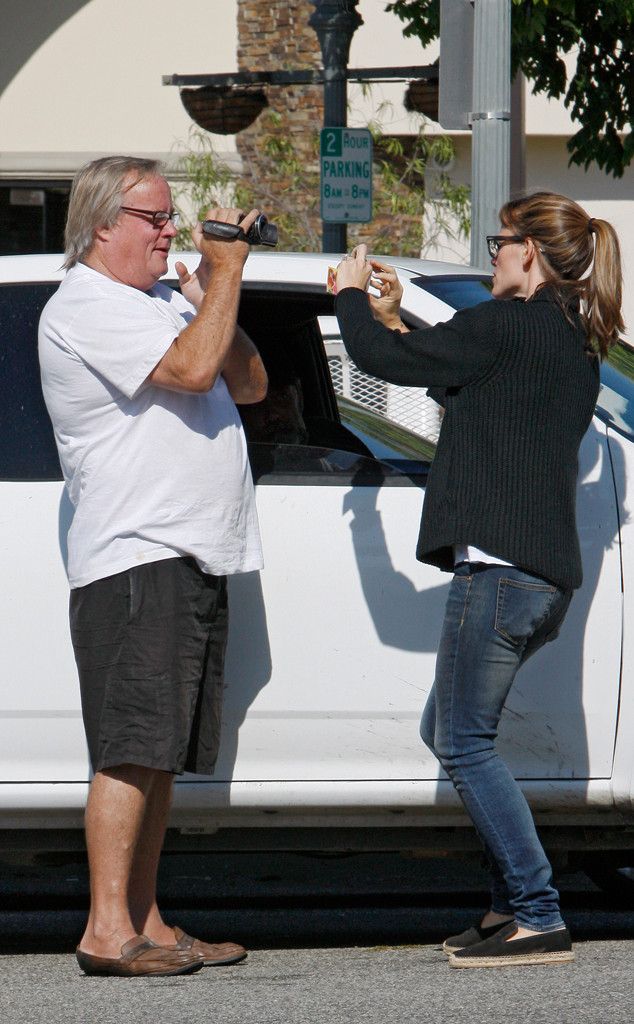 PHDLA
Well, this is one way to snap back at the pesky paps.
Jennifer Garner was spotted with her kids at a farmers market in Pacific Palisades, Calif., where the mother of three decided to confront a troublesome shutterbug by taking a pic of the paparazzo with her camera phone.
The 41-year-old actress looked cute and casual in a pair of jeans and a black sweater with her hair pulled up into a loose ponytail. She faced the pap, who was taking a video of Garner, head on, holding up her camera to give the man a piece of her mind.