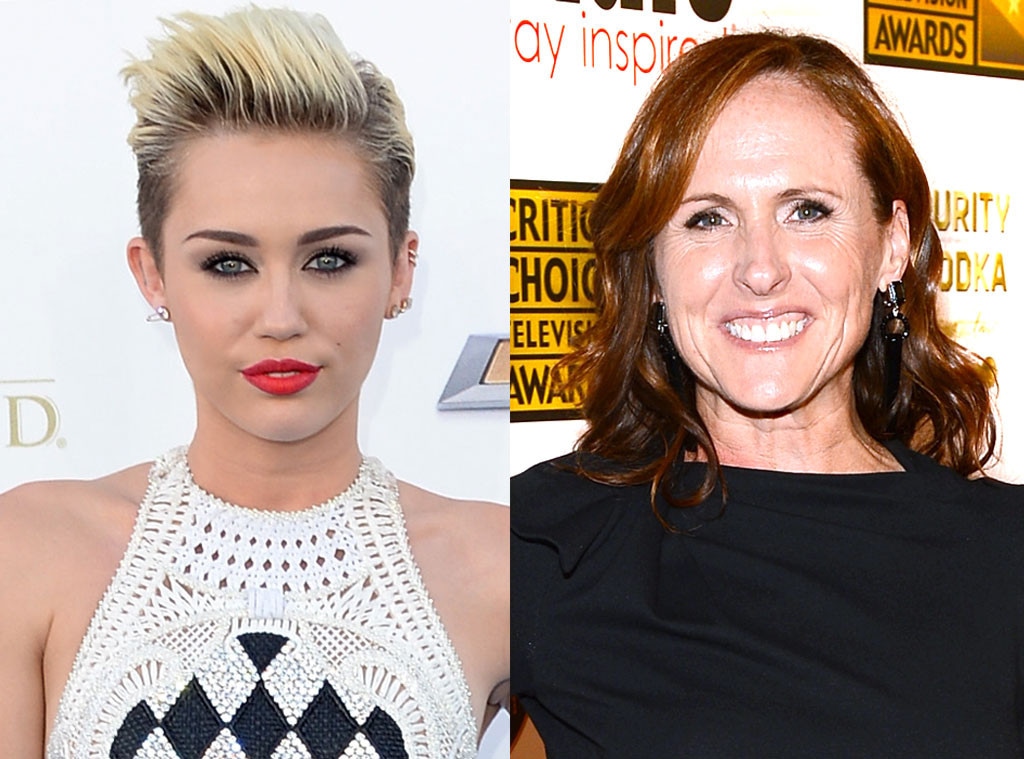 Getty Images
We can't wait to see Miley Cyrus pulling double-duty as Saturday Night Live's host and musical guest on Oct. 5.
Show alum Molly Shannon offered the "Wrecking Ball" pop star some advice when I caught up with her at the Creative Arts Emmy Awards.
"I would say the best hosts…are the ones that just want to have fun, they want to have fun and really work with the cast," the funnylady said. "I think that ones that aren't as good are the ones who come with an agenda and try so hard to prove they're funny. Those usually don't work out as well or if they bring in their own writers. The writers at the show never like that."
Shannon suggests that Cyrus "think of a few things she'd like to do."
But must importantly, Shannon said, "Really just be open and have fun, because it's such a fun week at that show when you're hosting."
While Shannon didn't know what twerking was until I explained the butt-shaking phenomenon, she was quick to say that "maybe they'll do something in the monologue."
Fellow alum Andy Samberg said during an appearance earlier this week on On Air With Ryan Seacrest that he thinks Cyrus will be a hit.
"I think she's going to do great," the Brooklyn Nine-Nine star said. "People have been asking me this and I'm actually happy to step in and say, 'I think she's going to be great.' She was on a few times when I was there…and I did a short with her and she was delightful."
Now we want to hear from you. Excited to see Miley host SNL? Leave your comments below.
Watch:
Molly Shannon's "SNL" Advice to Miley Cyrus