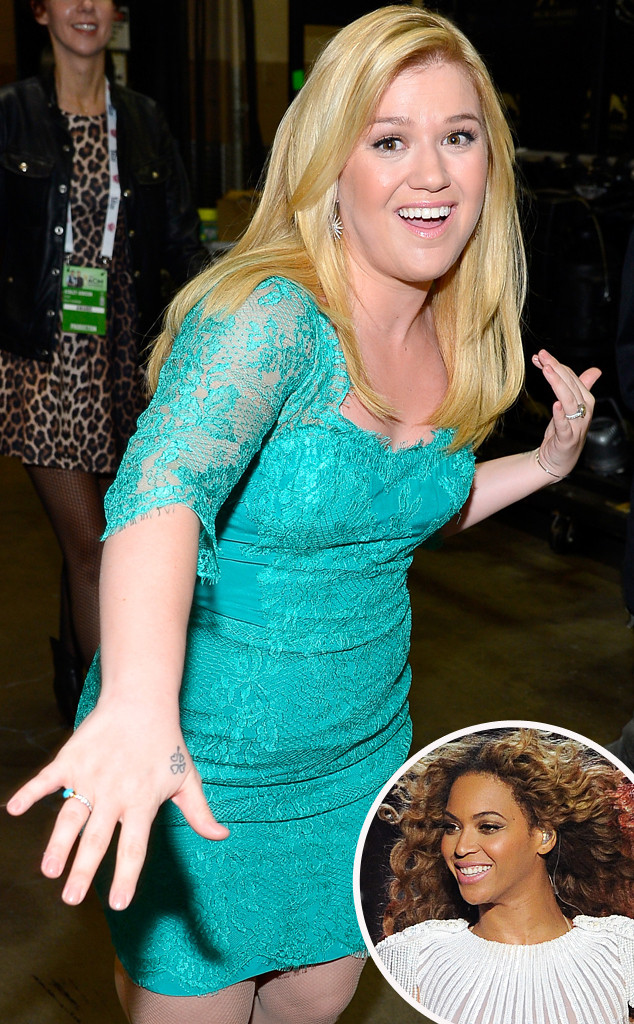 Frazer Harrison/Getty Images; /Frank Micelotta/Invision for Parkwood Entertainment/AP Images
Kelly Clarkson is a diva in her own right, but when it comes to dancing? That's Beyoncé's forte, not the bride-to-be's!
The former American Idol winner, 31, recently visited families in Peru as part of Green Mountain Coffee's fair trade campaign. She told People that she loved singing for kids and trying to dance with them—even if their footwork was a little complex!
"It was so funny, 'cause I didn't know if they were gonna like my songs. They would sing along, I think we did like a mini-set for them, so we did a few songs down there. They were dancing, it was just so cool! I felt like I was just in a movie," she said. "I was dancing with them!"