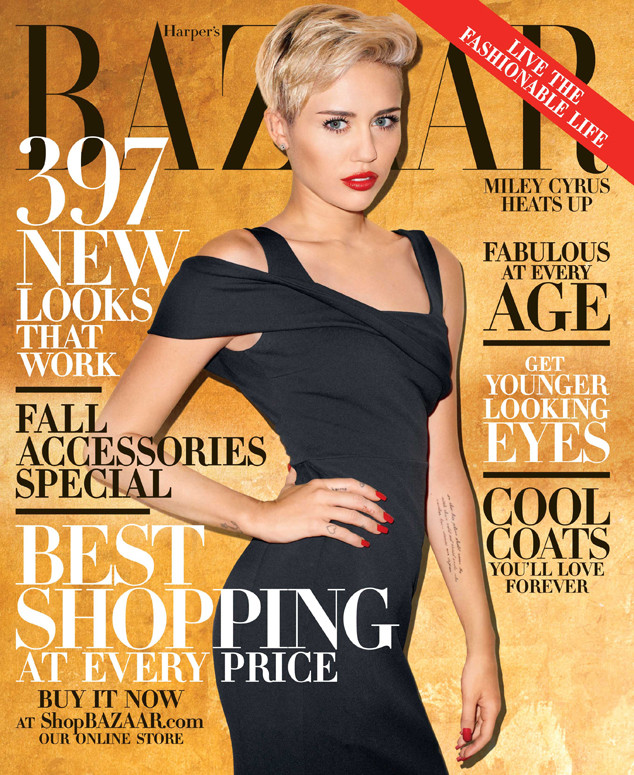 Terry Richardson for Harper's BAZAAR
Miley Cyrus has got lots of style swagger. Just ask her.
"I feel like every girl is trying to have a beauty shot and prove that they're fashion," she shares in Harper's Bazaar's October 2013 issue. "But I can be in white leggings and a white sports bra and I'm on a whole other level of s--t that those girls don't even get yet because they don't know how to do it."
The "Wrecking Ball" singer isn't just talking about other celebrities, she means stylists too.
"What if I get to a photo shoot and the stylist just sucks? So I bring my own s--t," she says.