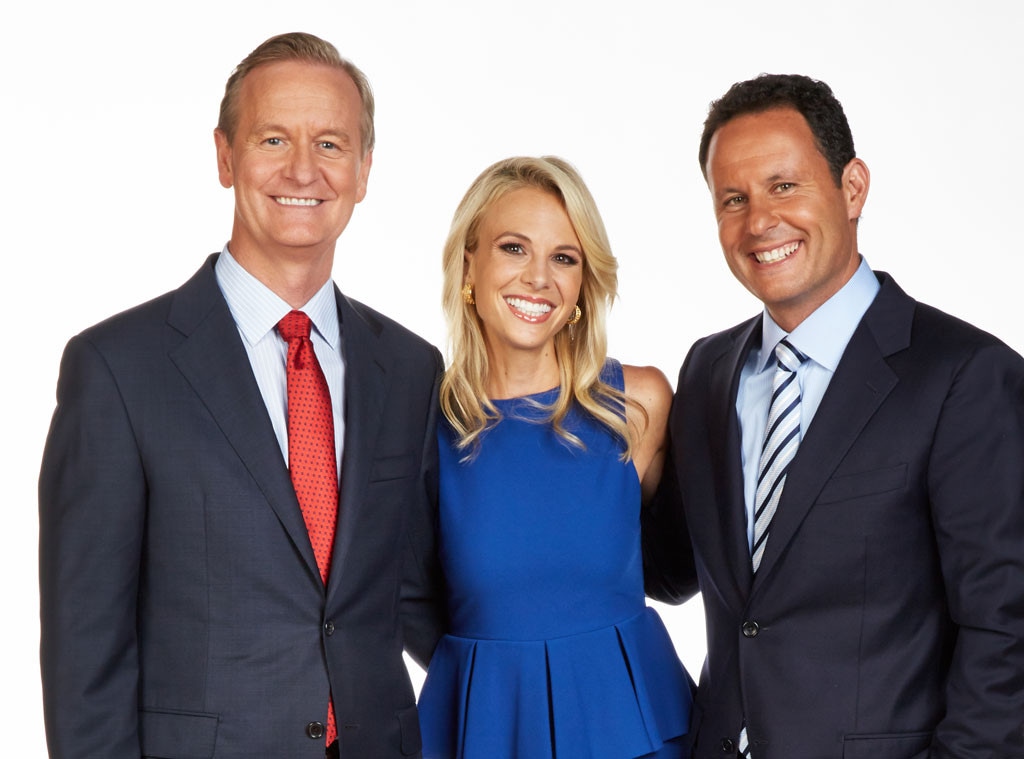 FOX News
Elisabeth Hasselbeck is back on TV just two months after leaving The View. The conservative mother of there made her debut on Fox & Friends on Monday, Sept. 16, replacing Gretchen Carlson and joining Steve Doocy and Brian Kilmeade on the morning news program.
The gig is a dream come true for Hasselbeck, who told the Associated Press on Sept. 15, "I'd almost make the analogy that it's being called up to play for one of your favorite teams in the major leagues."
"I am privileged to call myself a team member," she added, "but I have felt like family there for a long time."
Fox & Friends has been the No. 1 cable news show for three consecutive years, averaging 1.1 million viewers a day. Hasselbeck said it appeals to a large audience because "you have an entertainment, wake-up show that delivers important information but also meaningful conversation with content that's able to be viewed by your entire family."
Hasselbeck, 36, declined to talk about her exit from The View. She did, however, imply that she's glad to be on a television show that more easily aligns with her own views: "I've had the privilege of having a lot of growth during those 10 years, let's just say that."