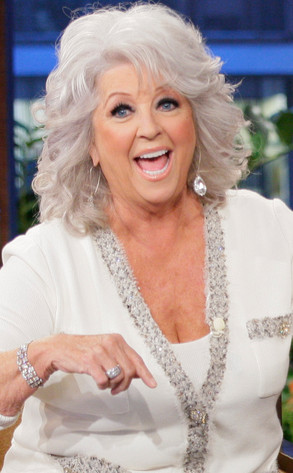 Paul Drinkwater/NBC
Paula Deen's back, y'all!
The celebrity chef made a public appearance this weekend in Texas, her first outing since the infamous N-word scandal in June, and it turned out to be a pretty emotional experience for the 66-year-old.
Deen broke down in tears after receiving continuous applause during a 10-minute standing ovation at the Metro Cooking & Entertaining show in Houston on Saturday.
"These are tears of joy, y'all," she said, according to People. "This is my first time out in three months...The one place I wanted to make my first step out was in Texas. You are forgiving folks with hearts as big as your state."