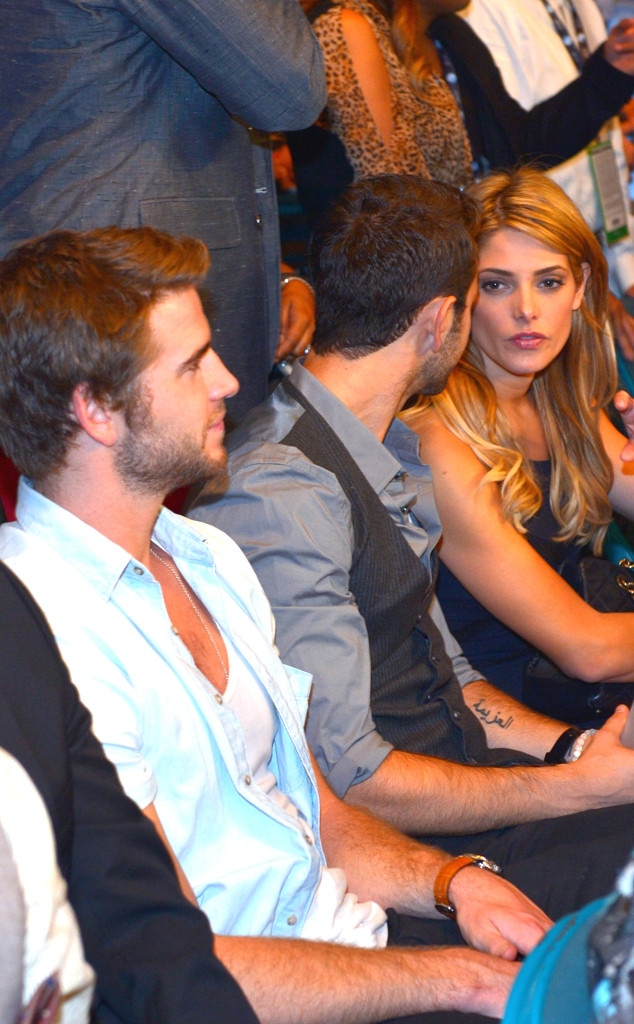 Bryan Steffy/Getty Images for Showtime
Liam Hemsworth seems to be taking Miley Cyrus' Twitter diss in stride.
The Hunger Games star was in "good spirits" as he hit the Floyd Mayweather vs. Canelo Alvarez fight Friday night in Las Vegas, and stopped by a pre-party for the sporting event, a source tells E! News.
Hemsworth attended the VIP pre-fight bash of Showtime PPV's presentation of The One: Mayweather vs. Canelo with pal Jeff Beacher, a group of guy friends and Ashley Greene, who walked in to the bash with them.
While he was at the affair, the hunky actor posed for photos with fans, sipped on a Corona, and bobbed his head to a Ne-Yo song that came on.
Although he only stuck around for about 30 minutes, the source said, "he seemed really chill and in good spirits" while he was there, adding, "he was just hanging out with his friends. It was a guys' weekend in Vegas."
Celebs like Dave Chappelle, Busta Rhymes, Heidi Klum, Jerry Bruckheimer, LL Cool J and Justin Bieber were also on hand for the event.
Hemsworth seemed to have a good time at the fight, the source added.
Earlier in the day, Hemsworth's "Wrecking Ball" fiancé unfollowed him on Twitter.
The move came after he was linked to January Jones—a story Hemsworth's rep slammed as "tabloid fiction."