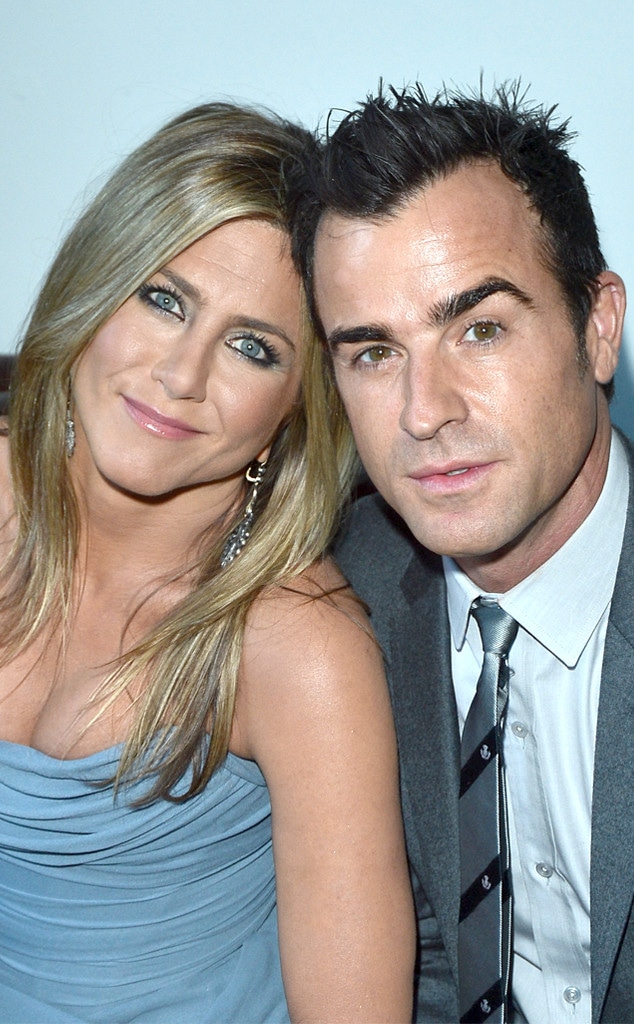 George Pimentel/Getty Images for The Branding Bee
Jennifer Aniston stunned at the premiere of her latest film Life of Crime at the Toronto International Film Festival and donned an adorable accessory—her fiance Justin Theroux!
A source tells E! News the actress, who looked gorgeous in a strapless light purple dress and nude heels, had Justin as her biggest supporter all night long.
The couple headed to Hudson Kitchen after the premiere for a party sponsored by Pandora Jewelry where  "Justin was by her side all night smiling."
The source adds Jen, who has recently dodged pregnancy rumors, "didn't really eat, just sipped on Smart Water."
The toned actress clearly keeps her frame in check but she's still able to laugh when she gains. In fact, Jen joked last month her supposed baby bump was "just a couple of pounds."
The couple have been engaged since August 2012.
It was a full day of posing and promoting for Aniston, who joined the rest of the Life of Crime cast (including costar Tim Robbins) and director Daniel Schechter for a press conference in Toronto.
Check out the video above (Jen's bit starts at about the 4-minute mark) as she talks about the film, the challenge of being a hostage and her willingness to go Bollywood if the opportunity ever arises.