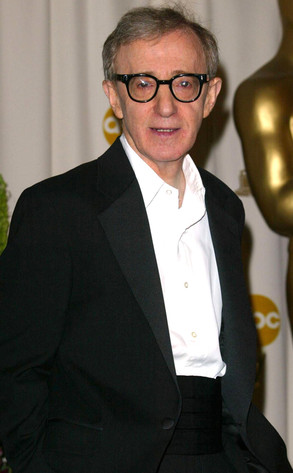 Ron Galella/WireImage
Congrats, Woody Allen!
The legendary director has been chosen as the honoree who will receive the coveted Cecil B. DeMille Award at the 2014 Golden Globe Awards on Jan. 12, 2014.
"There is no one more worthy of this award than Woody Allen," Theo Kingma, president of the Hollywood Foreign Press Association, said in a statement today. "His contributions to filmmaking have been phenomenal and he truly is an international treasure."
Every year during the annual Golden Globes, the HFPA awards the Cecil B. DeMille award to one Hollywood icon who's "made an incredible impact on the world of entertainment."