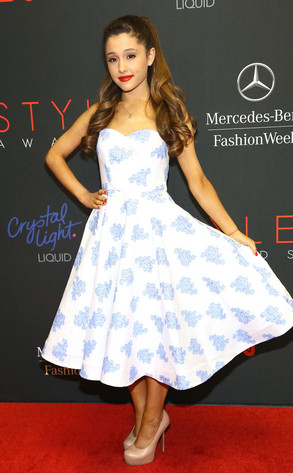 Astrid Stawiarz/Getty Images for Mercedes-Benz Fashion Week
Ariana Grande is speaking out after it was revealed that the singer was suffering from a hemorrhaged vocal cord earlier this week.
The 20-year-old took to Instagram to make a video for fans thanking them for all of their support.
"To everybody on Instagram telling me to feel better, thank you so much for the well wishes," she said.
"I'm actually completely fine. My voice is healthy, I'm talking right now. I just lost my voice at the party for my album but I'm completely fine. Thank you!"
She ended the clip by blowing a kiss to her legions of devotees and waving goodbye.
What a relief!
E! News first confirmed the singer's injury on Sept. 11, after she was forced to cancel a few scheduled appearances.