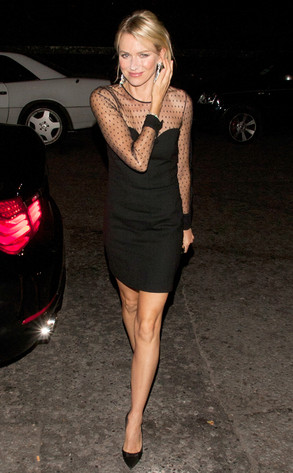 INFphoto.com
This may be one of the most uncomfortable ways to make an exit.
During a radio interview with BBC Radio 5 live's Kermode and Mayo show, Naomi Watts awkwardly—and abruptly—cut short a Q&A about her forthcoming film on Princess Diana for no apparent reason.
The BBC has just released audio of the end of the cringeworthy interview for all of us to enjoy.
The actress was asked by presenter Simon Mayo if they had received any permission to film outside of Kensington Palace, which Watts quickly responded by saying that they were indeed allowed to film there.
But that question seemed to have ticked off the blond actress.