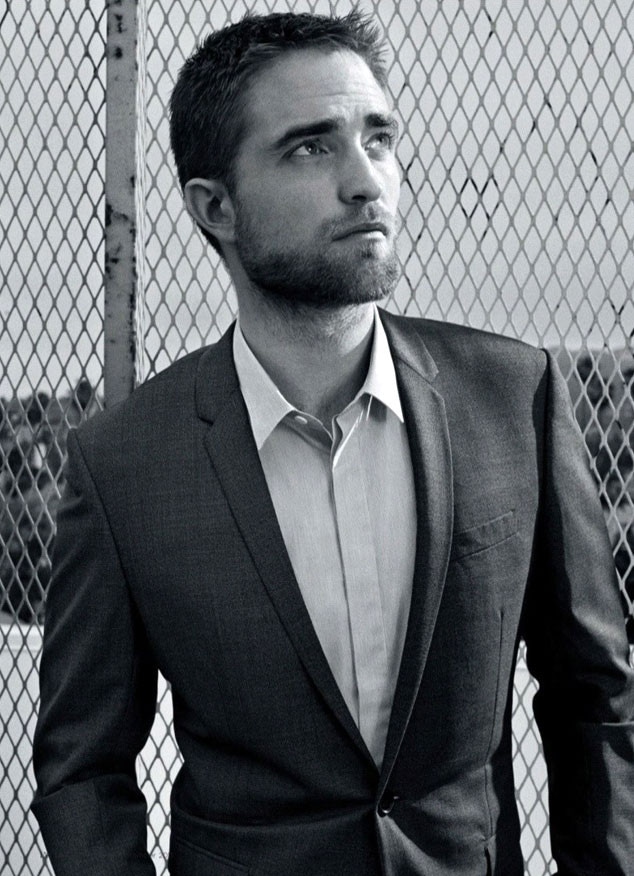 Harper's Bazaar Arabia
Robert Pattinson is moving on.
Four months after calling it quits with his girlfriend of more than three years, Kristen Stewart, the former Twilight heartthrob is opening up about what he looks for in a potential GF, and unsurprisingly, for R.Pattz, confidence is key.
"Someone knowing who they are, it's the best," the A-lister, who is known for his down-to-earth demeanor, tells Harper's Bazaar Arabia in a new interview (as seen in the magazine scans posted online). "I guess because it's the opposite of what I am—I am so all over the place."
And according to Rob, the same holds true for a woman's style. 
"If someone looks good in their clothes, it's because they are comfortable in their own skin," he explains. "It's literally just like owning it. Oh no! That is so lame, I feel like I am on Project Runway saying 'own that.'"
Too cute. The 27-year-old actor, who is currently filming his second David Cronenberg-directed flick Map to the Stars, also briefly touches on life post-Kristen Stewart split and admits he's taking his new single status one day at a time.
"Yes it's a whole bunch of things happening at the same time and I am just not really worrying about things so much," he confesses. "I guess it just happens. I also bought a house and I was literally doing that up and fixing pipes" (Pattinson recently moved to a fancy mansion in Beverly Hills, 9 miles from his previous pad in Los Feliz near Stewart).
As for Pattinson's celebrity crush as a kid? Rob cops to being infatuated with model Kate Moss.
"I was obsessed with her [Kate Moss]. It was a bit ridiculous," he reveals. "The other poster I had up was Linda Blair from the Exorcist, so they were my two options—a little girl possessed and Kate Moss."
And while it may seem as though the sexy stud could land any hottie he desires, Rob says even he has trouble living up to the high Hollywood standards.
"I think I don't get some jobs because I don't go to the gym," he says. "I am literally the only actor in L.A. who doesn't have a six-pack. Although I'm going to change that. In my next film, I have like three intimate scenes so I'm literally thinking of those to get in shape."
In addition to being adorably embarrassed by his appearance, Rob says he'd prefer to exercise in peace, sans pesky paps snapping pics of the star getting his obligatory sweat on.
"I don't ever wany anyone to see me doing exercise," he reveals. "Even though I am doing it, I still think it's so lame and embarrassing—I am doing it out of necessity, that's all."
When Rob's not busy shaping up his six pack, the face of Dior Homme fragrance has been trying his hand at designing and admits he recently developed a passion for fashion.
"I kind of want to get more involved in the industry, I really like it," he says. "I like the speed of it, you can just move so much quicker. I also like designing clothes, it's kind of a new thing that I have started doing."
So what has the Cosmopolis hunk been busy sketching?
"It's really embarrassing, I like drawing couture dresses," he admits before revealing he could one day see himself showcasing his designs at a future fashion week.
"That would be the most random thing ever but I actually really want to do it," he says. "I don't know though, it could be incredibly embarrassing."
Don't sell yourself short, Rob! We have a strong hunch designs by R.Pattz would fly off the shelves.