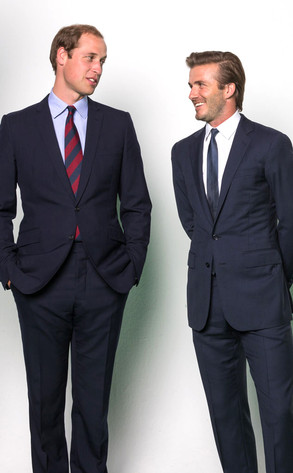 Kristian Schmidt for WildAid
What a duo!
Prince William and David Beckham collaborated to film a public service announcement on illegal wildlife products on Thursday, Sept. 12 in London.
The PSA, which is raising awareness about reducing the demand for both rhino hair and ivory, will be seen later this year, according to a press release from WildAid.
But while we wait to see the final product, there are several behind- the-scene pics from the shoot!
In one photo, standing against a white background, the Duke of Cambridge and Becks look very dapper, sporting dark suits. The new dad is wearing a light-blue dress shirt with a red and blue stripped tie while the retired soccer star chose a white dress shirt and a dark blue tie. The two are looking at each other, and David is cracking a smile.
Wonder if William cracked a joke?