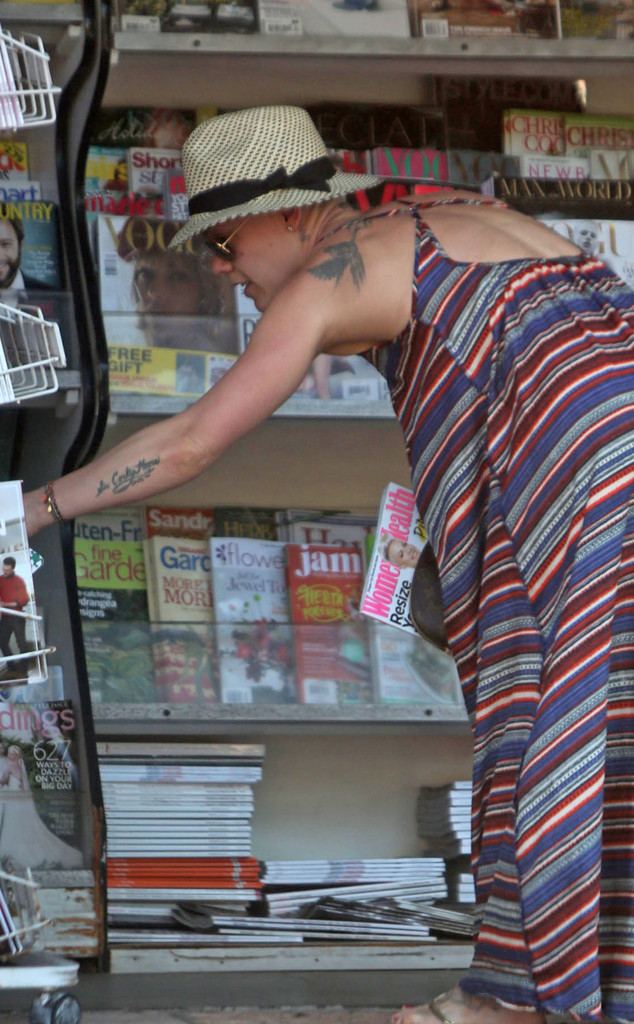 BORISIO, PacificCoastNews.com
Talk about a picture-perfect keepsake!
Pink was spotted on Thursday in Malibu, Calif., where the singer was snapped picking up the latest issue of Women's Health, which features the 34-year-old performer on the cover.
Willow's mama looked cute and casual in a stripped maxi dress and a fedora hat as she stopped at the newsstand before grabbing some goods at the nearby Vitamin Barn.
"Girls and Guys! I'm on the cover of @womensheathmag this month - pick one up and check it out!" Carey Hart's missus posted on Twitter before following her own advice today.